How Store Employees Get Makeup Stains Out of Clothing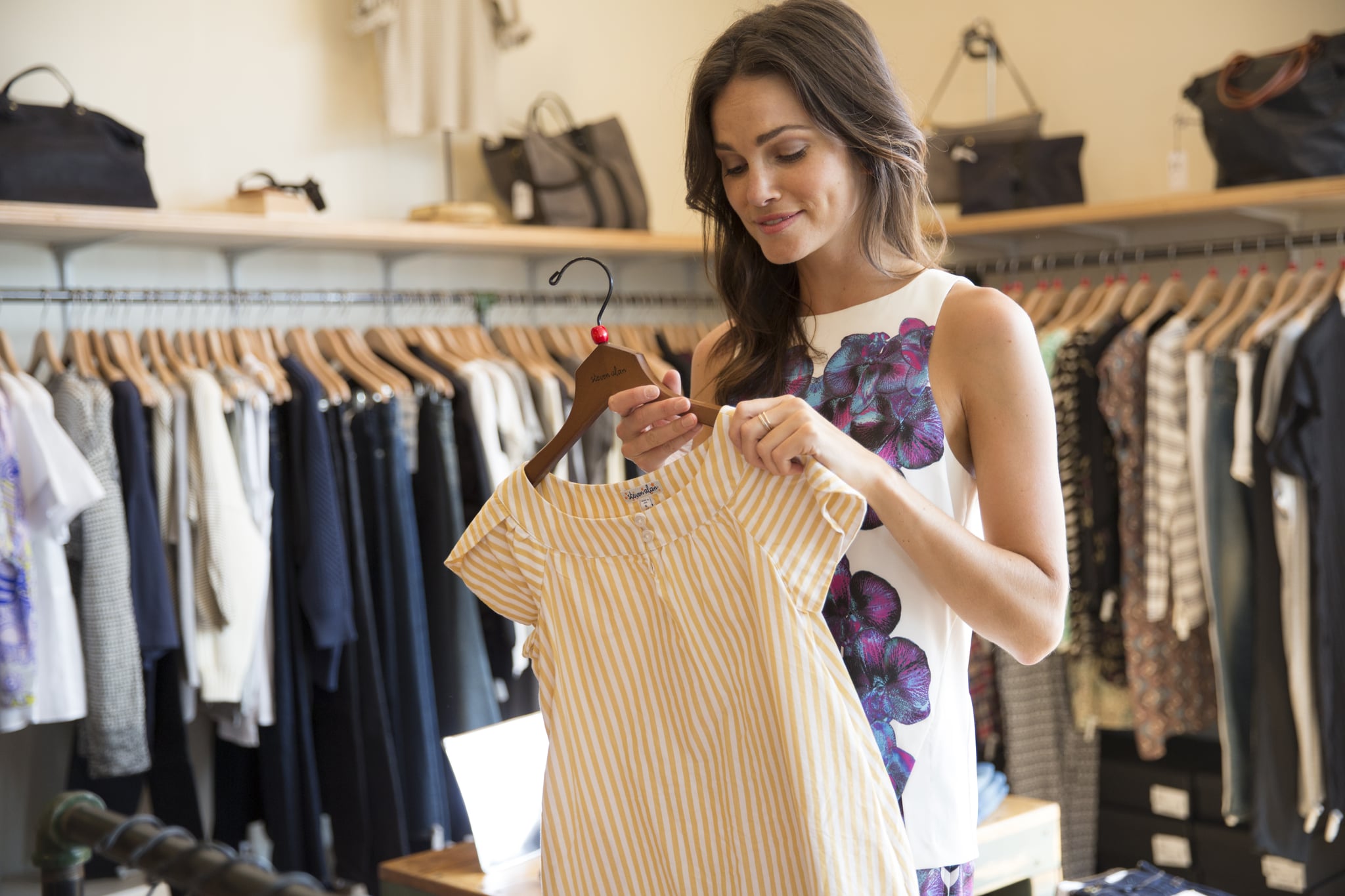 Pretend you're out shopping. Just after you slip an ivory blouse over your head, you realise that your entire face of makeup has transferred directly onto the fabric. What do you do?
The answer to that question is not run away and never come back. The first order of business: "Just be honest about it and apologise to an employee," Gaëlle Drevet, owner of the NYC boutique Frankie, told POPSUGAR. "We understand mistakes happen, so it's better to mention it." Dorothy Regan, manager of Ambiance, a shop in Edgewater, NJ, agreed: "It's a hazard of business."
So if you walk into Ambiance clearly wearing a lot of makeup, Regan might give you a plastic guard to place over your face — which is a common practice in other countries. "In Japan, they give you a piece of cloth or white silk to put over your head before you try something on," Drevet said. If the store doesn't have these protective measures, she suggests opening the neck of a garment as wide as possible so that it doesn't touch your face as you slip it on.
That's all great, but what if — against all of your neck-straining efforts — you've still transferred makeup onto a garment? Store employees have a few tricks for rubbing it out. Turns out, oil-based makeup and heavy matte foundations are the worst culprits when it comes to leaving a mark on clothing. Regan calls The Laundress Stain Solution Pack ($40) "miracle working" mini-wipes, and recommends her customers tote some around in their bags while shopping.
Drevet says her staff will first use a cube of ice to immediately lift the stain. "My tailor gave me this trick," she said. "The ice helps to not scratch the fabric too much, so it doesn't damage the clothing." After that, they use cold water — not hot, as that will "deepen" the mark — to rinse with soap. Drevet's favourite is Savon de Marseille, a large block originally used by French laundresses in communal washing areas.