Kylie Jenner Shows Off Her "Messy Hair" and Gorgeous Freckles on Instagram With Stormi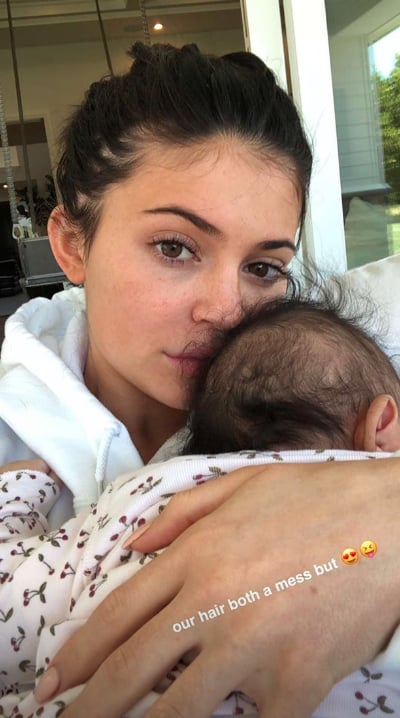 Kylie Jenner has shared a series of adorable videos and photos of baby Stormi, but her most recent one could be the cutest of them all. And while we're obviously smitten with the new arrival, there's something else we beauty junkies can't stop admiring: Kylie's freckles. Kylie captioned the sweet snap, "our hair both a mess but 😍."
For the record, that's the kind of messy-chic hair we spend ages mastering, but we're more taken with her barefaced beauty and gorgeous freckles, which we often forget she even has.
Kylie posted about her freckles on Snapchat a few years ago with the caption, "when everyone's drawing on freckles but ur [sic] always covering yours," and it looks like she's decided to opt out of covering hers lately. While we like seeing what new beauty looks Kylie will come up with next, we're loving the more natural approach she's sporting since becoming a new mum.
After seeing Christina Aguilera also rock her freckles not only once but twice recently, it's reminded us how much we love the pretty facial feature. Some people love freckles so much, they even get the pigment tattooed to create a faux freckle feature or even to cover acne scars.
Now, please excuse us while we dig out our brown-coloured brow pencil to create some faux freckles.