Ariana Grande's Hairstylist Talks "Glass Hair" and Snatched Ponytails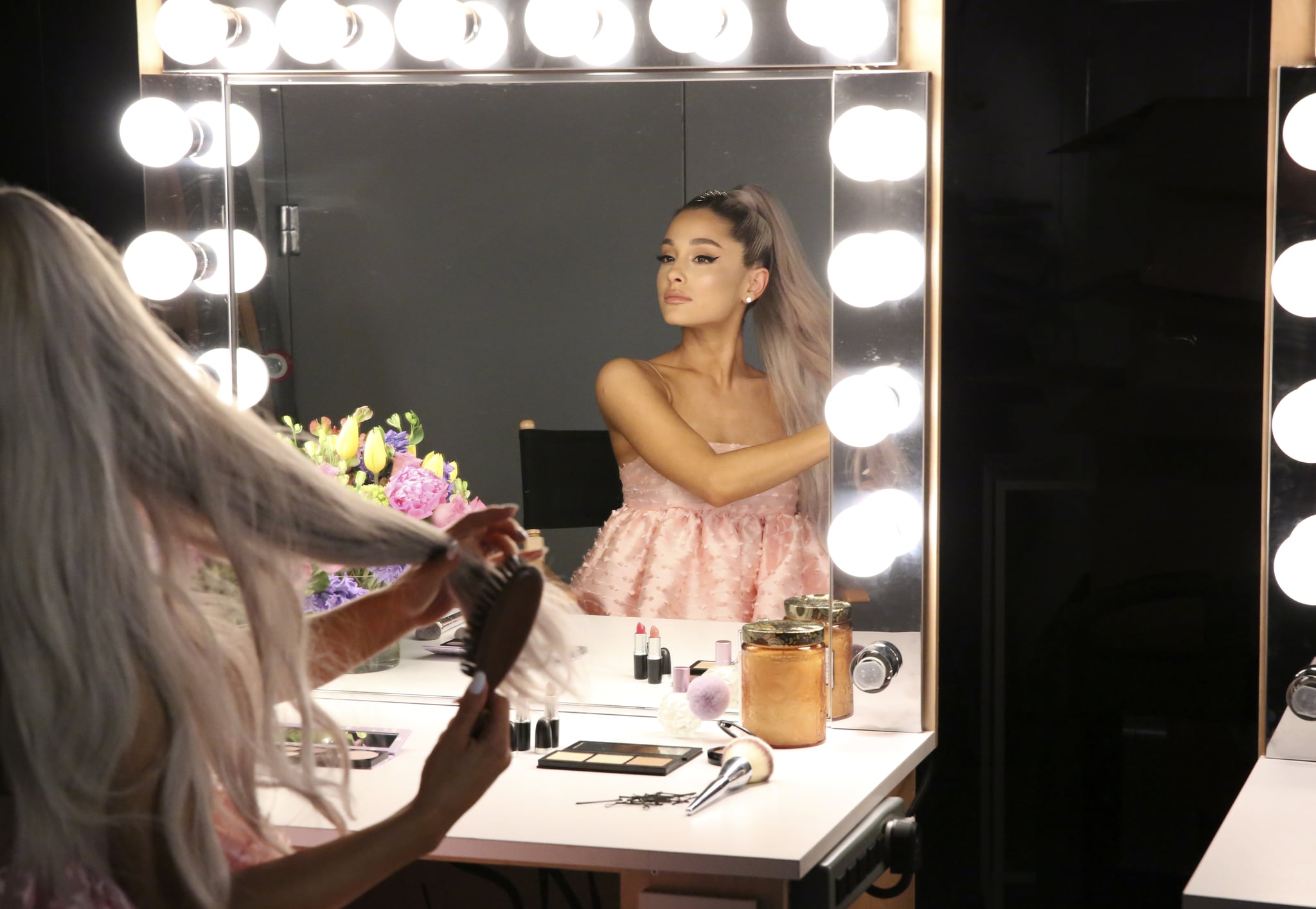 The ponytail is to Ariana Grande what pin curls were to Marilyn Monroe, and there's one person to thank for the former: Chris Appleton. The LA-based celebrity hair artist has worked his magic on Grande, Jennifer Lopez, and Kim Kardashian and is sharing, in his own words, exactly what that's like. The following story was told to Kelsey Castañon and edited for length and clarity.
I've always been fascinated with the power of hair. When I was 8 or 9, I would do my mum's. She worked hard, and I always wanted to make her look like a Hollywood star, even though she maybe didn't feel like a star. I'd say, "Come and look in the mirror," and when she did, you could see her stand a little taller.
I got a job at a hair salon in Northern England when I was 13. I lied about my age; I said I was 15. They knew, after a few months, but they saw how passionate I was, so they let me stay. I remember my first day clear as day. I was watching the hairstylist do one woman's hair, and she walked out so confident, looking rich and expensive. I thought, "This is exactly what I want to do. I want to make people feel good."
I eventually moved to London, got my degree, and went down the traditional editorial path doing fashion shows and shoots. I worked with Kate Moss and other models who were celebrities in their own right at the time. That's what led me to the celebrity world, and everything just took off from there.
The Power of Color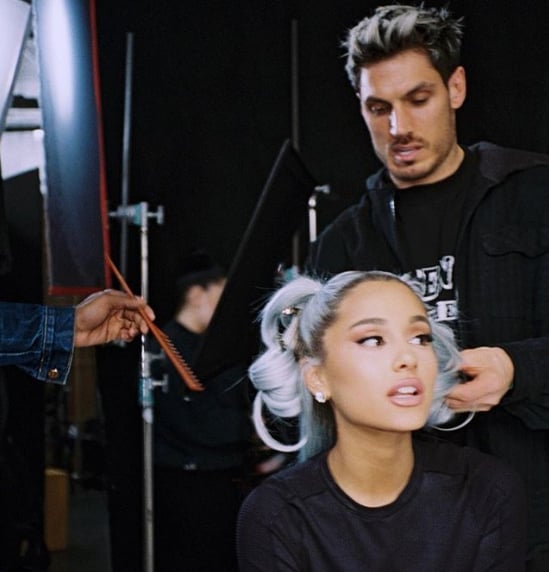 I don't color a lot of people's hair, simply for the fact that when I do, it's always a big transformation. I just took Kylie golden blond; I took Kim pink; I recently took Ariana platinum for the No Tears Left to Cry video, which was really fun. When you're doing those types of colors, it's not a quick decision. It's a thought-out, creative process. Having my degree in color, that really helps me plan out my method. When you're pushing it to the limits, you've really gotta know what you're doing. There's no room for error.
Before Kim went platinum, we talked about it for ages — a good six months, at least. Then she finally said, "OK, I'm ready," and it became such a thing. Then we did a little blue bob at Christmas, which was really cute for a minute. She's always changing it up.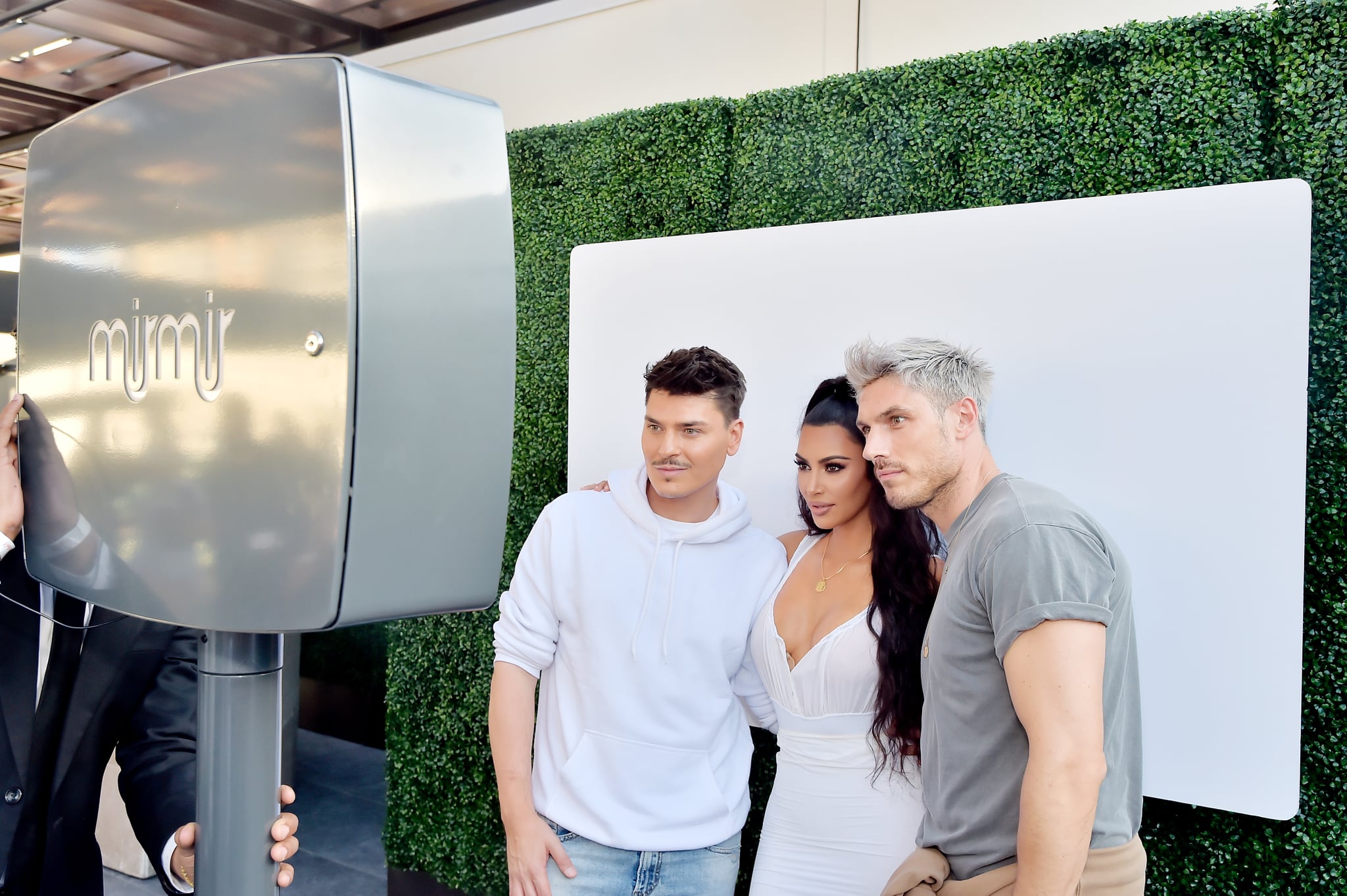 On Ariana Grande's Iconic Ponytail
If you have never been snatched, you have not lived. A snatched ponytail is such an iconic look, but there are so many things you can do with it — you can pull it up high or low or half-down. Ariana's done a great job of showing that off.
With ponytails, it's all about the placement. The higher you go, the fiercer it looks. The lower you go, the more professional or serious it looks. It can change the whole shape of your face. It can snatch your face upward and lift your eyes, or it can pull your eyes down. If you're adding hair extensions or details like braids, it gives off a different impression. That's where she gets to show her personality. But when we've worn it down recently, that's fun as well because it's just a change.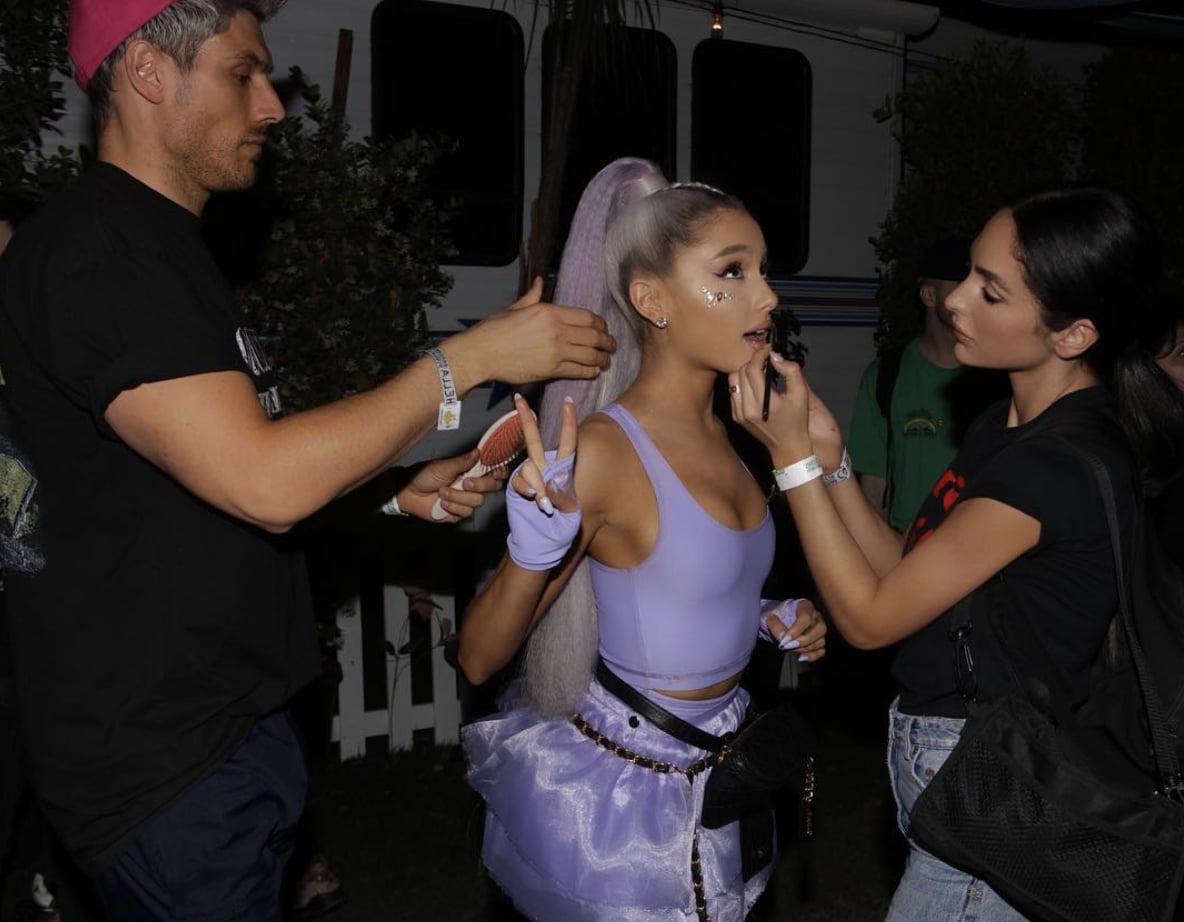 His Signature "Glass Hair" Look
"Glass hair" is exactly what it sounds like: it's rich, immaculate, and mirror-like, like it could shatter at any moment. That mirror-like finish — that's the look I've become known for. It just took off because it was hot and sexy, and it's a look. ColorWow's Dream Coat ($28) is my secret weapon. It gives you that glassy finish, but more than that, it's waterproof. So even if it rains, the water just propels off it.
The XL Hair Length Trend
Ariana likes a little texture in her ponytail, and extensions are always helpful because it's great way of adding that. For a while, it was so foreign. Now, even my 13-year-old daughter has a full set of clip-in extensions, and all her friends use them. It's become the new normal.
With really long hair, the one thing I avoid 99 percent of the time is making it too thick. When the hair is too heavy, that's when it takes over. With J. Lo, we did the 50-inch, really long straight extensions and the hair went all the way to the floor, but it was superfine so it just looked cool. It didn't cover up her face. Like everything else, it's all about having the visual eye and taste. And once you've gone there, with the long, rich-looking hair, you don't want to go back.