9 Matching Celebrity Tattoos You'll Want to Get Next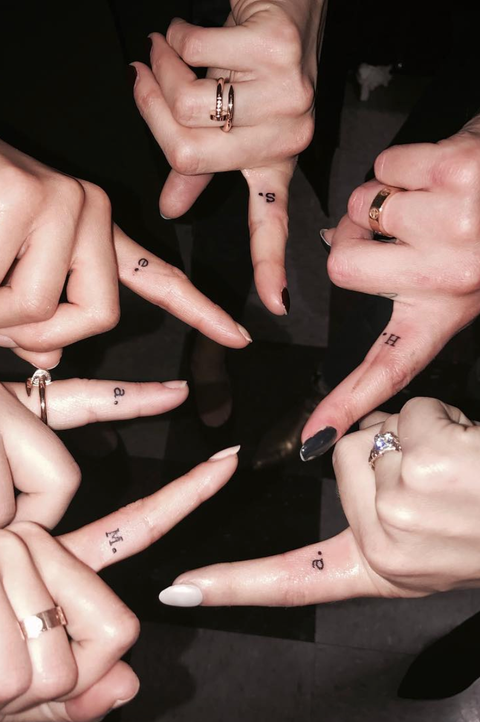 Pretty Little Liars Cast
Right after they wrapped their final season, the PLL ladies decided to get the initials of their characters in their "shh" finger, in honor of the show's opening sequence.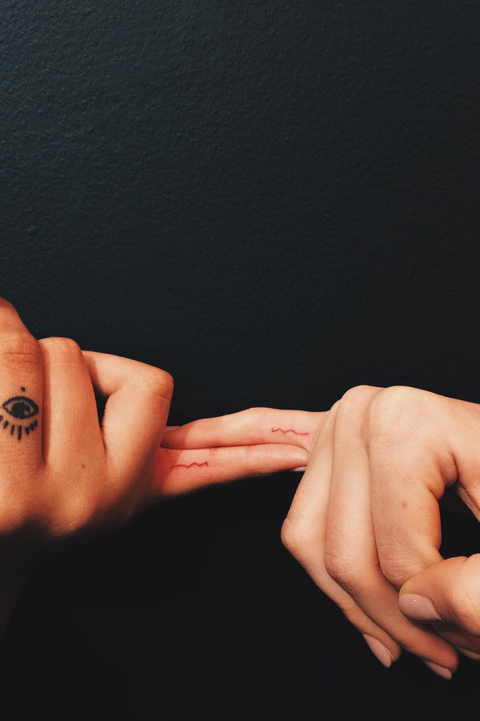 Kylie Jenner and Jordyn Woods
These longtime BFFs got matching "m" tattoos on their pinky fingers. They haven't officially revealed the meaning behind it, but it wouldn't be surprising if it had a special story behind it.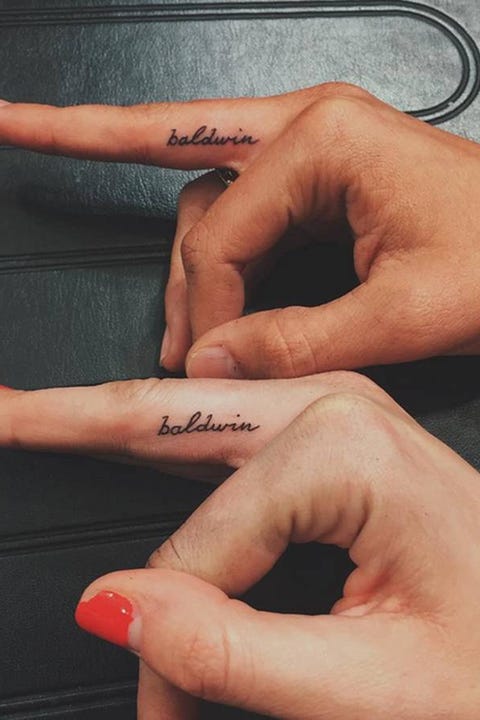 Ireland Baldwin and Hailey Baldwin
Even though Hailey is now going by the name Bieber, the two cousins have matching "Baldwin" tattoos on their middle finger.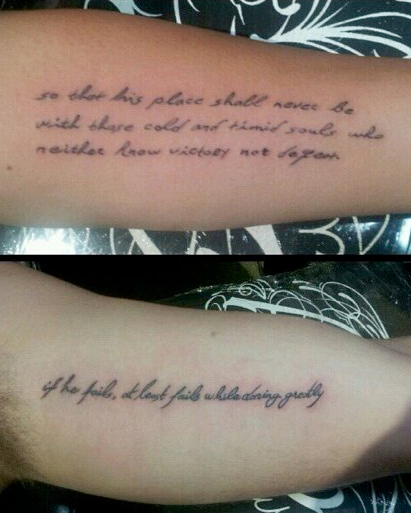 Liam Hemsworth and Miley Cyrus
The two of them recently got married, but they've had matching ink for years now. The quote comes from a speech made by former president Theodore Rosevelt that says, "so that his place shall never be with those cold and timid souls who neither know victory nor defeat. If he fails, at least fails while daring greatly."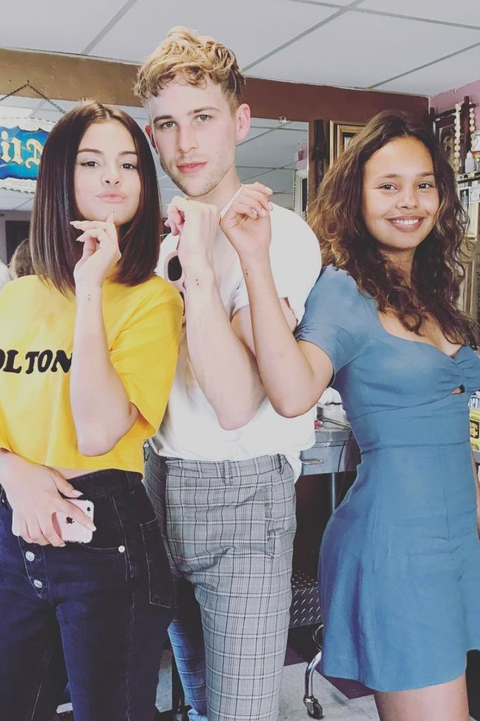 Selena Gomez, Tommy Dorfman, and Alisha Boe
The two 13 Reasons Why stars and producer, Selena Gomez, decided to get matching tatts in honor of the show. They all got semicolons on their wrists, in honor of the movement for suicide awareness.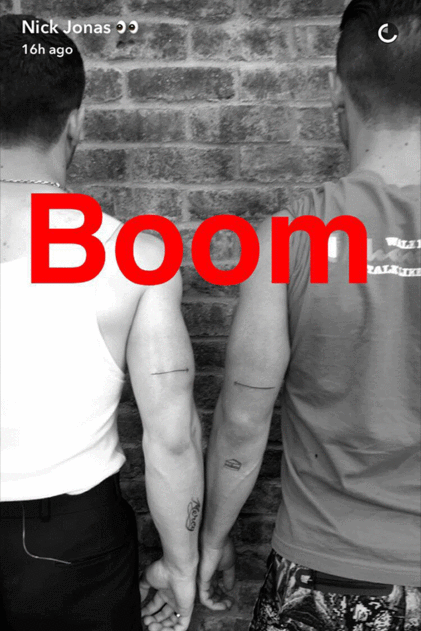 Nick Jonas and Joe Jonas
The JoBros got matching arrow tattoos. When they stand next to each other, it points at the other brother.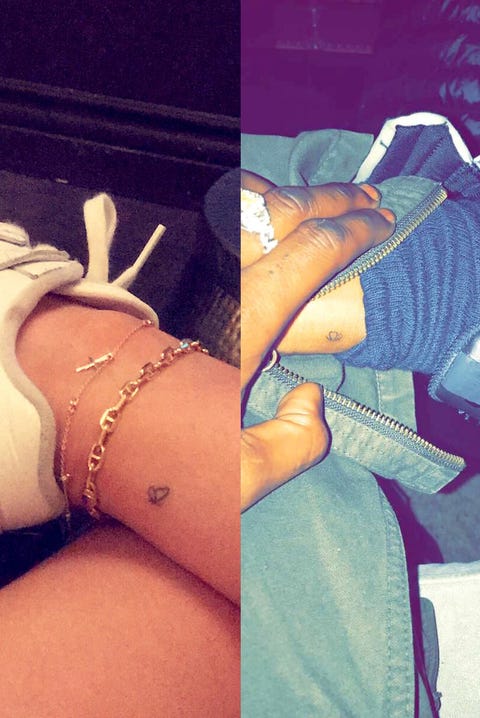 Kylie Jenner and Travis Scott
Before Stormi's birth, Kylie and Travis debuted matching butterfly ankle tattoos. Because of this romantic ink, many people thought the baby's name would be Butterfly.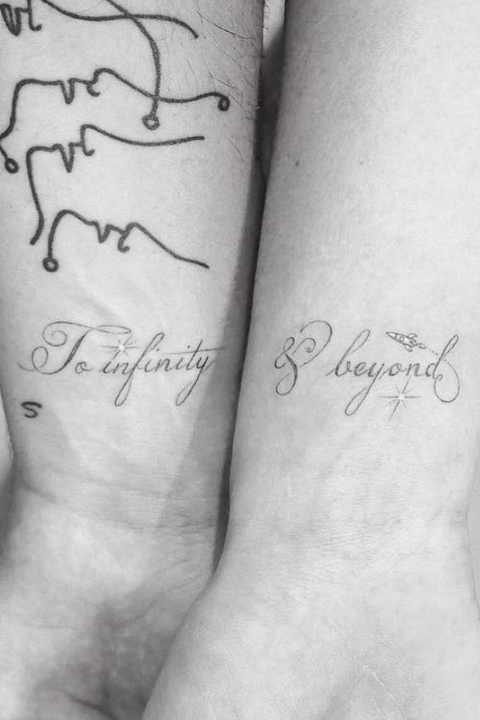 Joe Jonas and Sophie Turner
The engaged couple decided to get new ink together and went with the iconic Toy Story quote on their wrists.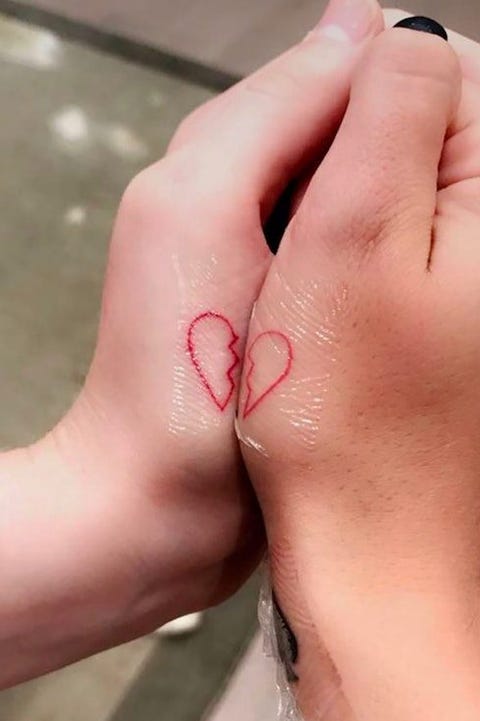 Ariel Winter and Levi Meaden
Ariel and Levi got two halves of a heart after only a couple of months of dating.