15 Celebs Who Prove Natural Hair Doesn't Need Twist-Outs To Look Beautiful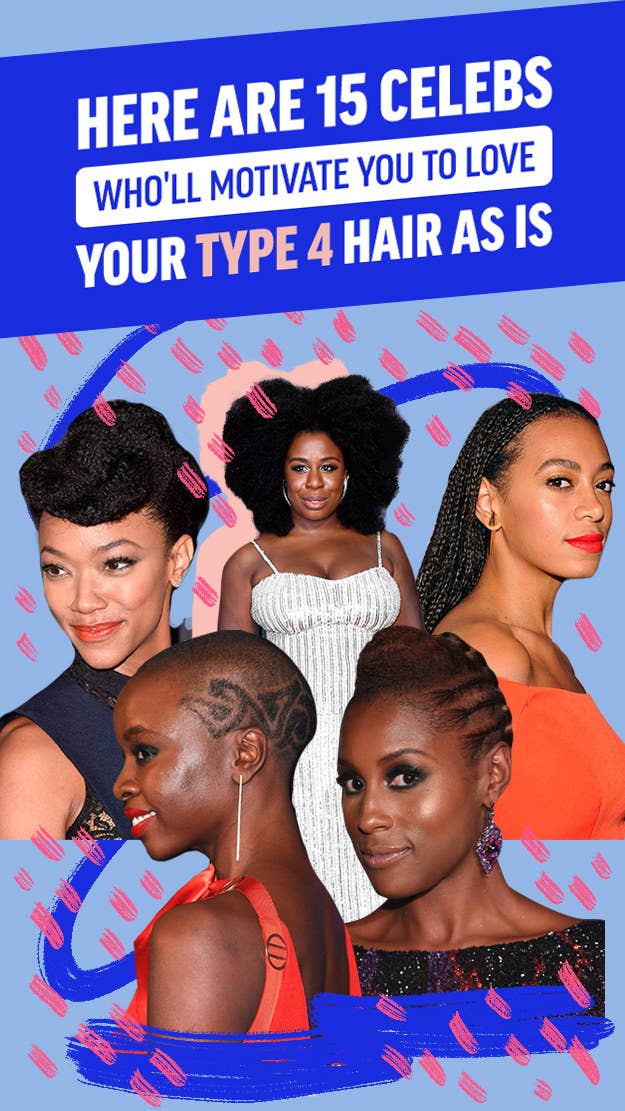 1.
Red carpet icon Lupita Nyong'o will give you a sculpted TWA one day and a sky-high updo the next, all while redefining Hollywood's one-dimensional beauty standards.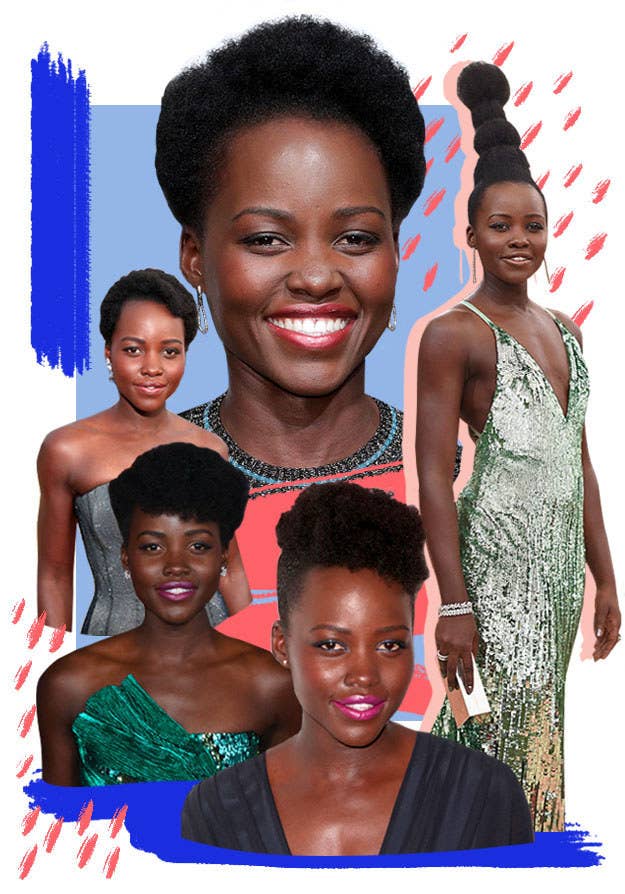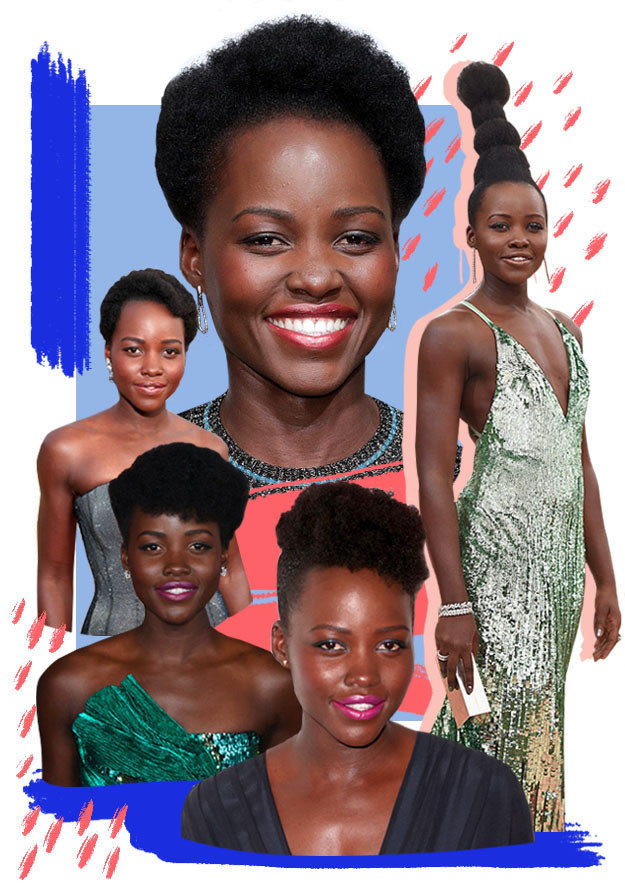 2.
Issa Rae's hairstyles will have you in the beauty supply store like, "Alright! All I need is some Kanekalon, Eco-Styler gel, bobby pins, and the grace of Black Jesus."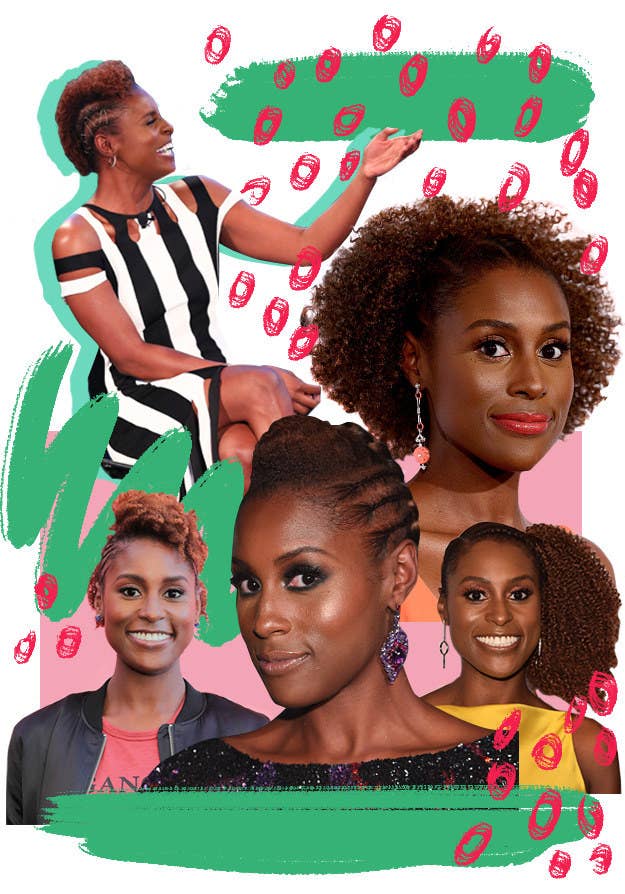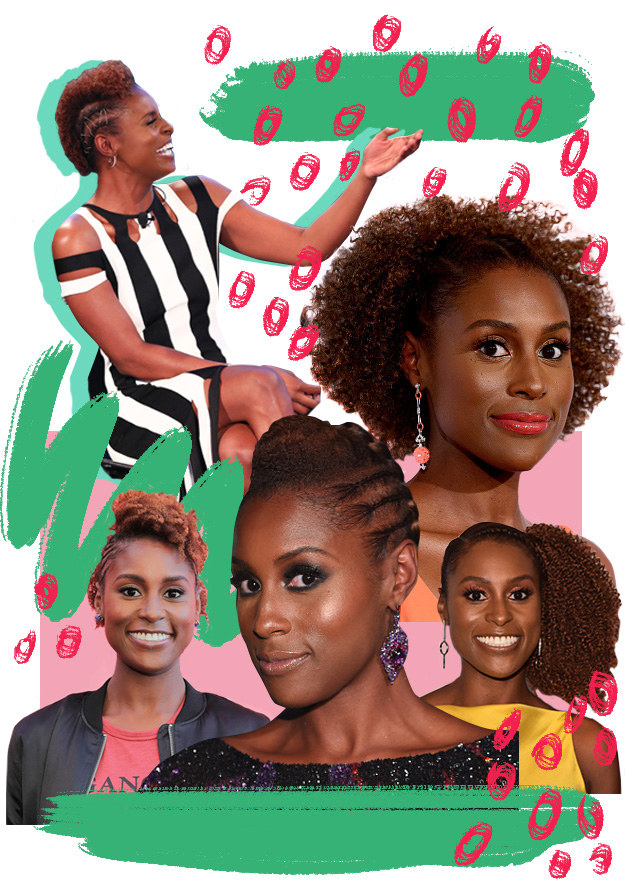 3.
So we're all familiar with dope queen Jessica Williams, right? Her crown of choice is a huge 'fro, but she'll also rock an easy, breezy protective style from time to time. Prolly cuz she's hella busy co-hosting a top podcast and starring in movies.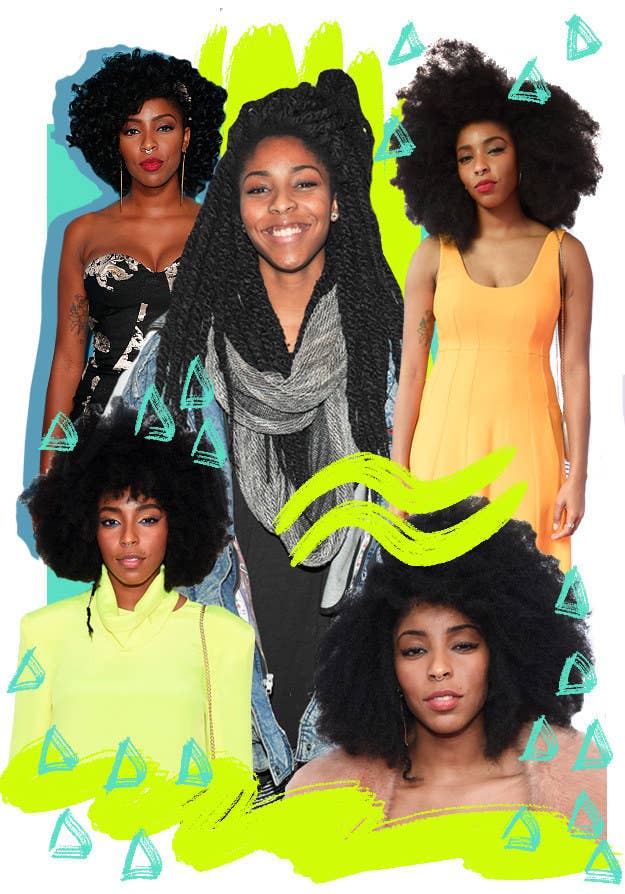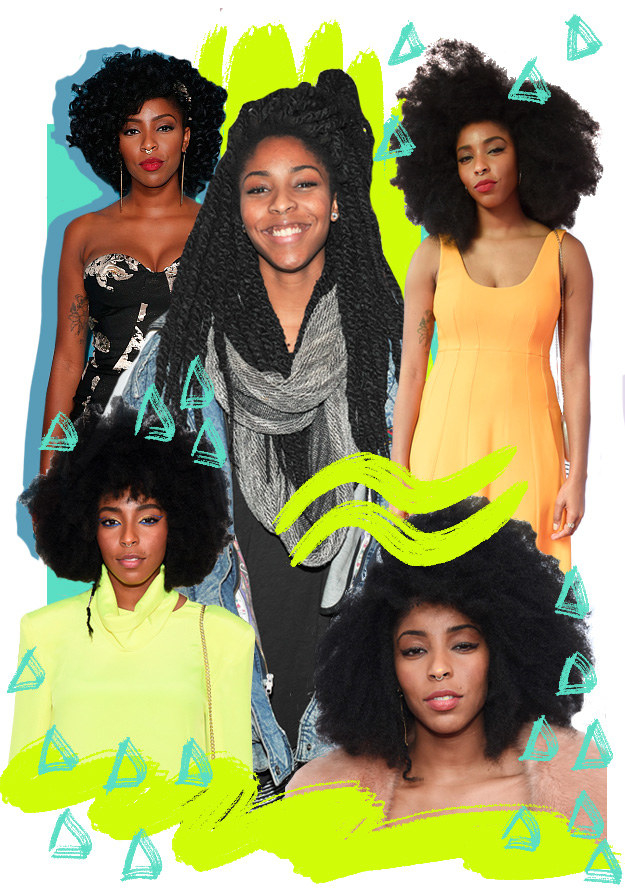 4.
If we're talking range, look no further than Teyonah Parris. Homegirl's hair history is as long and impressive as her iMDB page. Whether you need a date night look or a work look, Teyonah's IG has all the inspo you'll ever need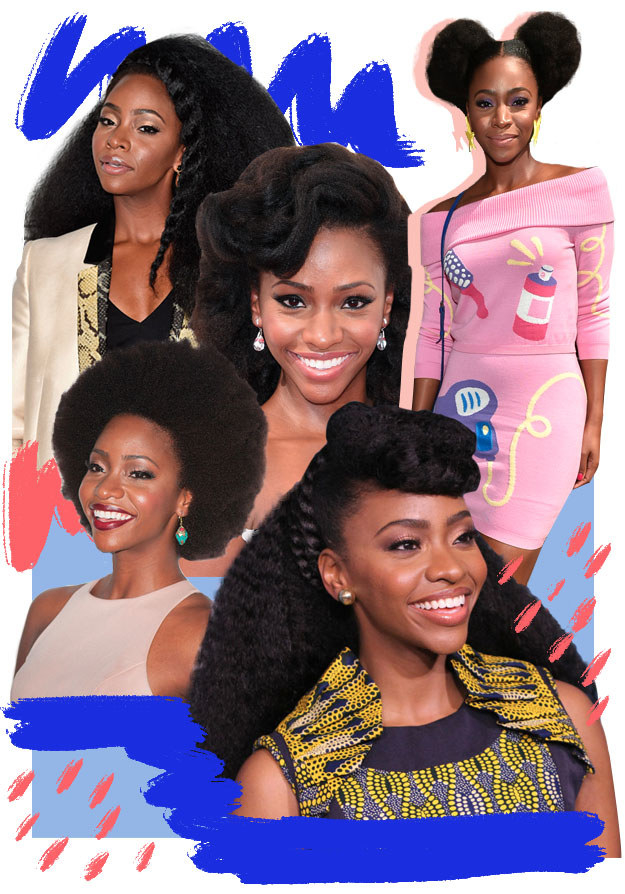 5.
Remember when Solange did the big chop back in 2009? Not only has she inspired a bajillion people to go natural since then, but she's also helped normalize kinky, curly textures AND given us the FUBU power anthem "Don't Touch My Hair."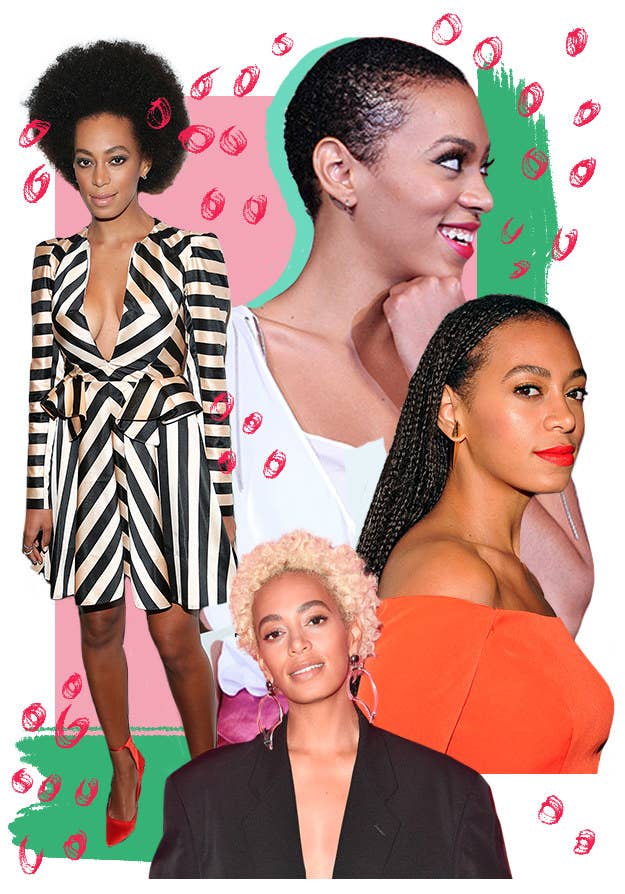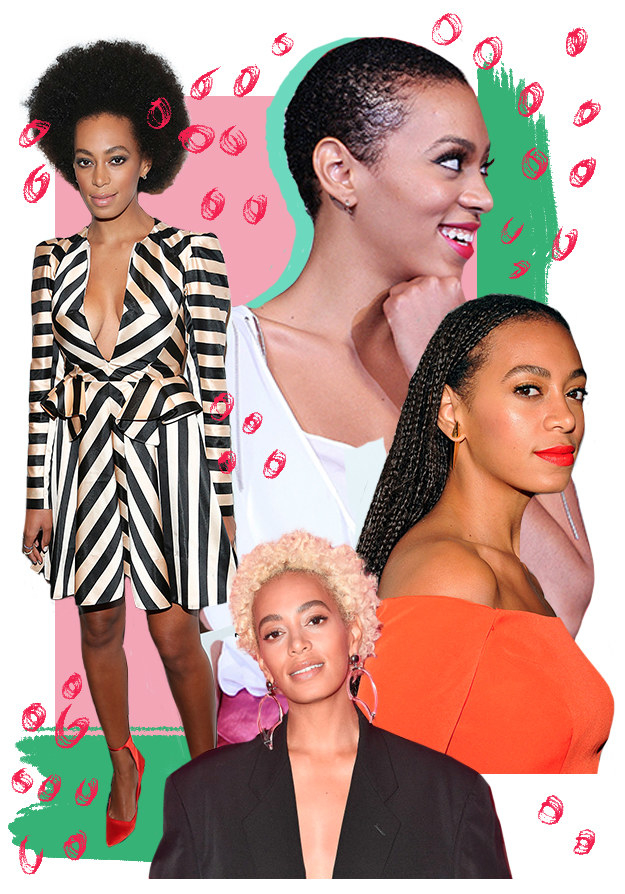 6.
Y'all see that chic ombre cut? That magnificent halo of a 'fro? Viola "Just Give Her ALLLL The Awards" Davis wears these styles to remind her young daughter that she's beautiful as is. "I am not going to traumatize my child about her hair," she told ESSENCE in 2013. "I want her to love her hair."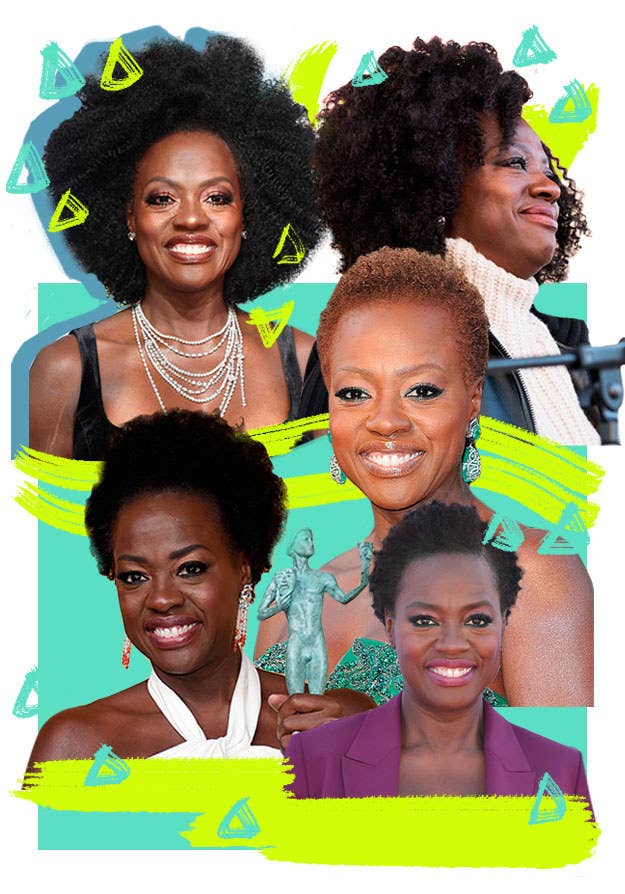 7.
Songstress Jill Scott's been serving natural ~lewks~ since before YouTube tutorials were even a thing. She and her fellow Neo soul sistren paved the way for today's carefree black girls, and we're forever grateful.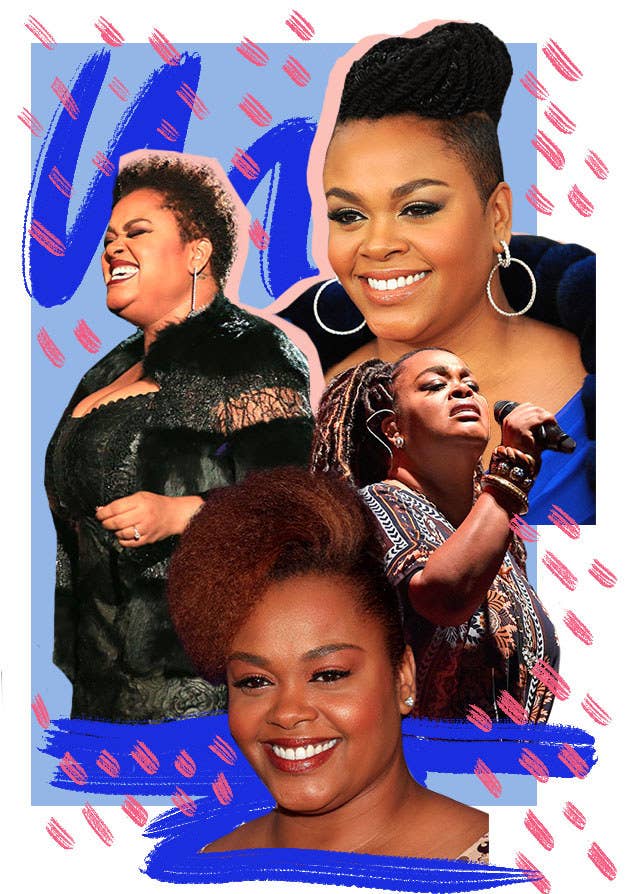 8.
I never knew a zombie-slaying badass on The Walking Dead and an intergalactic scientist on Star Trek: Discovery would become my IRL hair #goals. But then Sonequa Martin-Green stepped onto the scene, making TV great again, so here we are.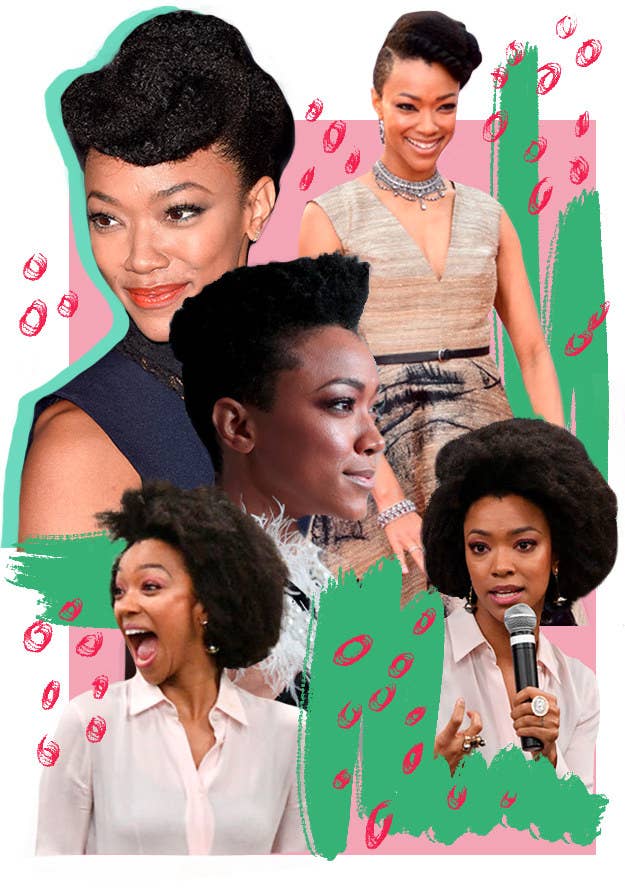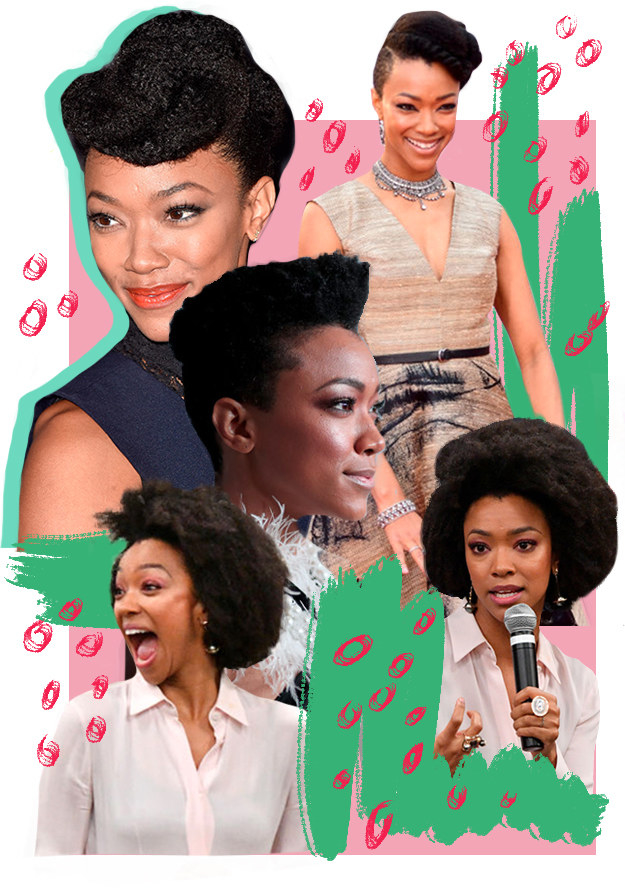 9.
SNL alum Sasheer Zamata knows that when it comes to both comedy and hair, sometimes less is so much more. We can always count on her to give us a hairdo that says, "Casual, but make it flawless."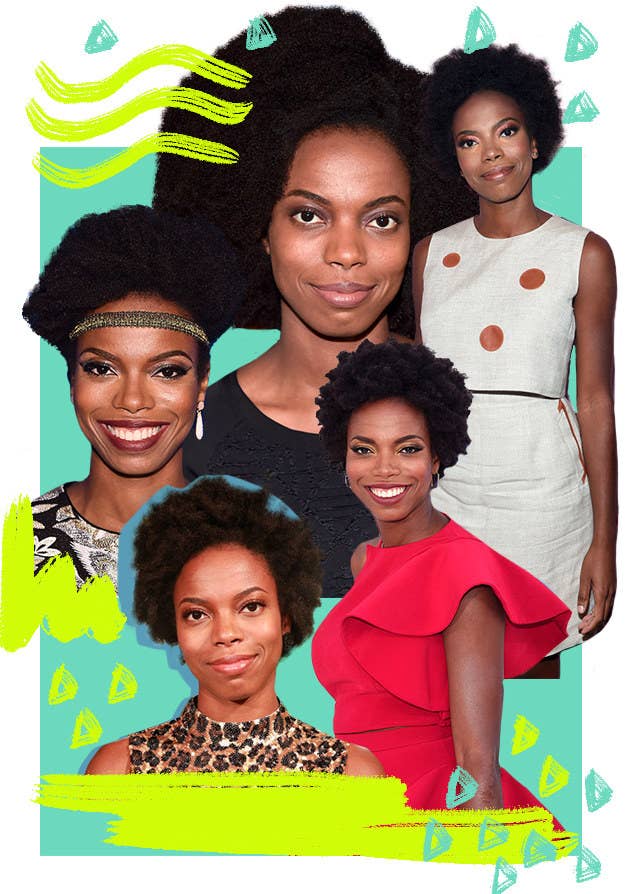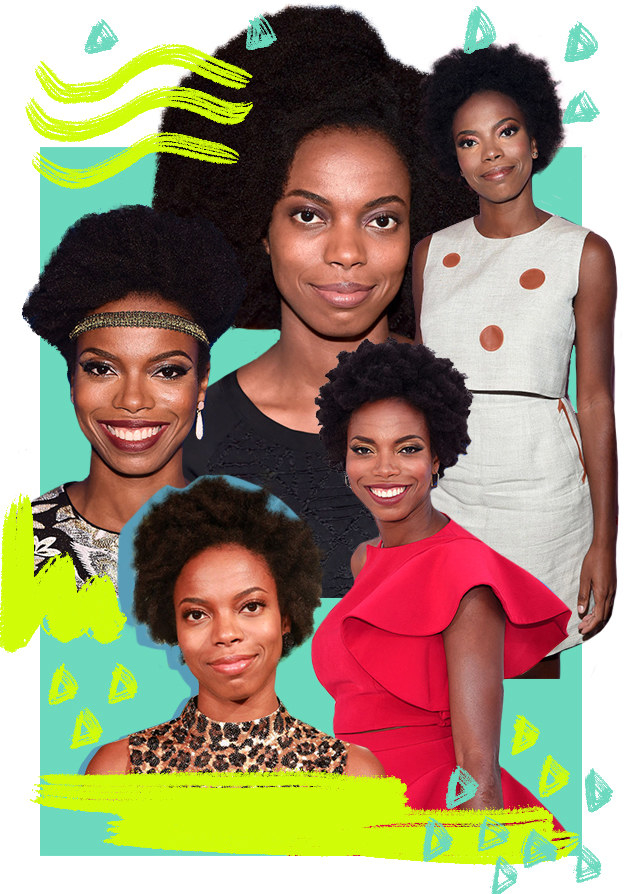 10.
Uzo Aduba stays thievin', y'all. First, she steals every scene as the beautifully complex, bantu-knot wearing Crazy Eyes in Orange Is the New Black and THEN she snatches our edges with these stunning red carpet looks.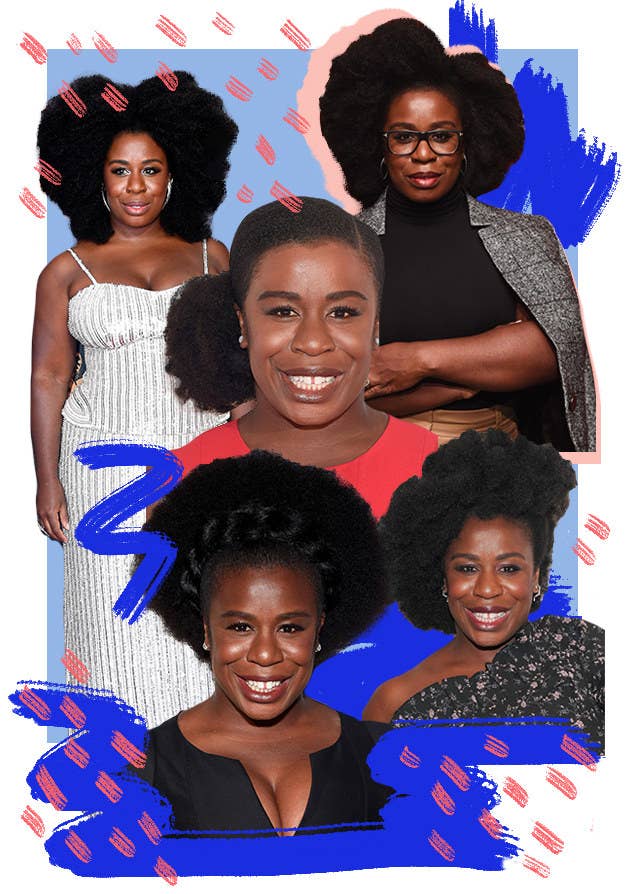 11.
And here we have Esperanza Spalding, a former child prodigy who quickly blossomed into one of the world's best Jazz musicians. Her talent's as unrivaled as her famous 'fro.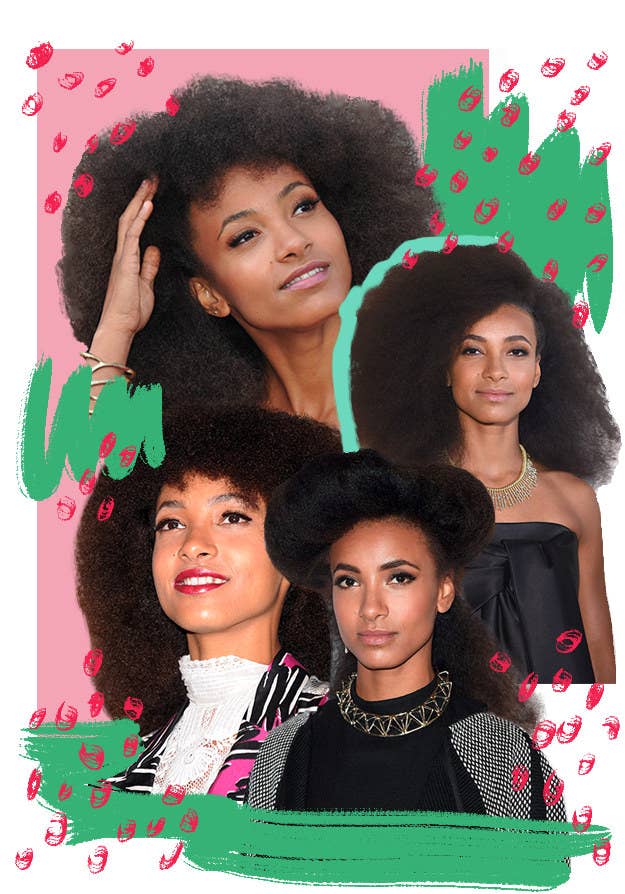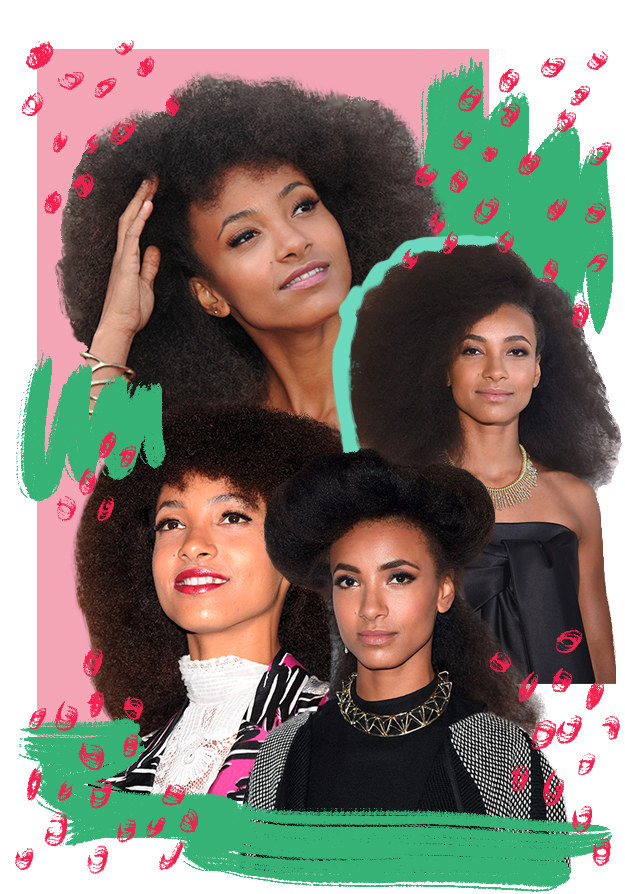 12.
I don't know what we did to deserve Danai Gurira's phenomenal performances as Okoye in Black Panther and Michonne in The Walking Dead, but we'll accept our style blessings when they come.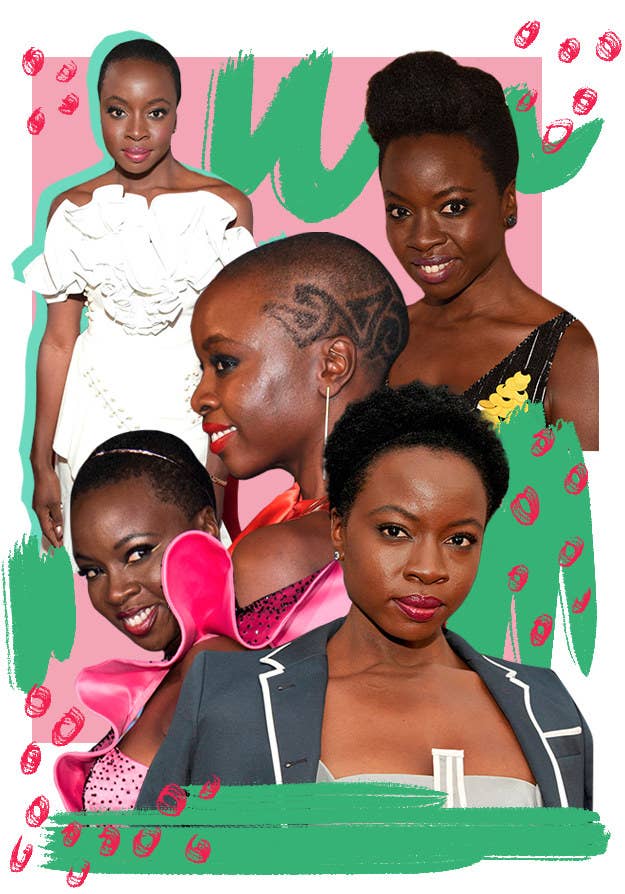 13.
In 2015, real-life angel Maria Borges came down to earth and made history as the first model to rock her natural Afro in the Victoria's Secret Fashion Show. Models Jourdana Phillips and Harieth Paul joined her the next year and thus the #BuzzCutAngels crew was born!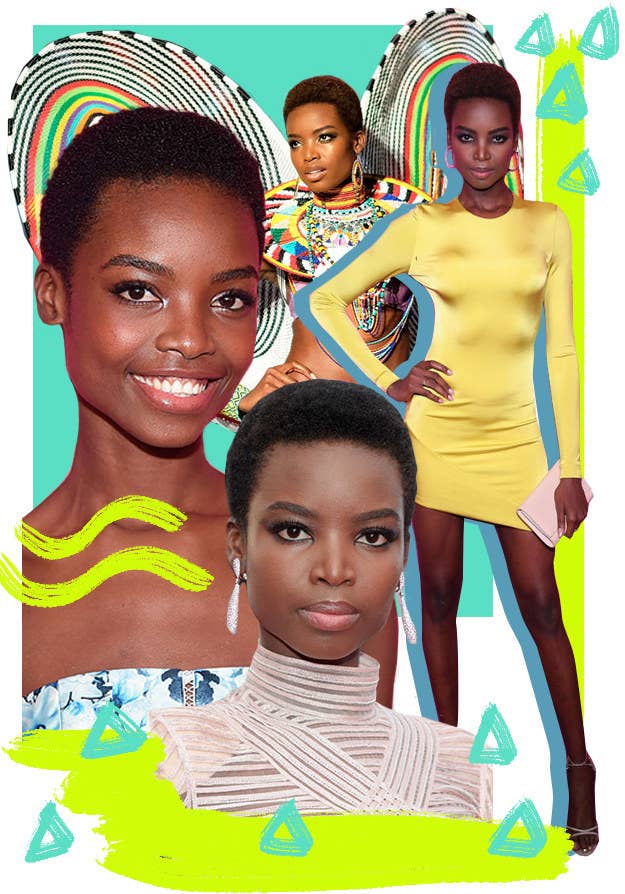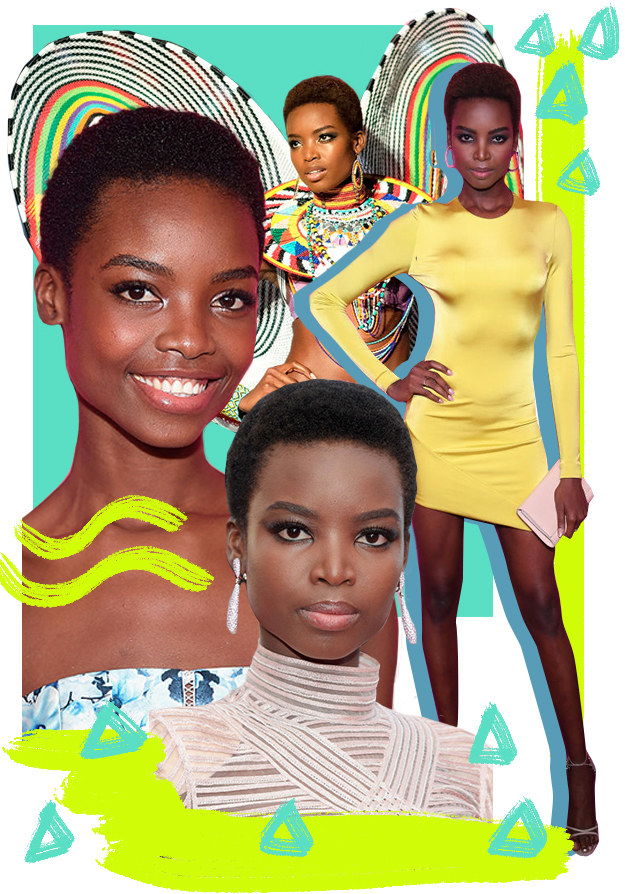 14.
Let's take a quick break from petitioning to get Shingai Shoniwa into the Rock and Roll Hall of Fame and acknowledge the kickassery that is her hair evolution. She's giving height, volume, shape, texture AKA EVERYTHING!!!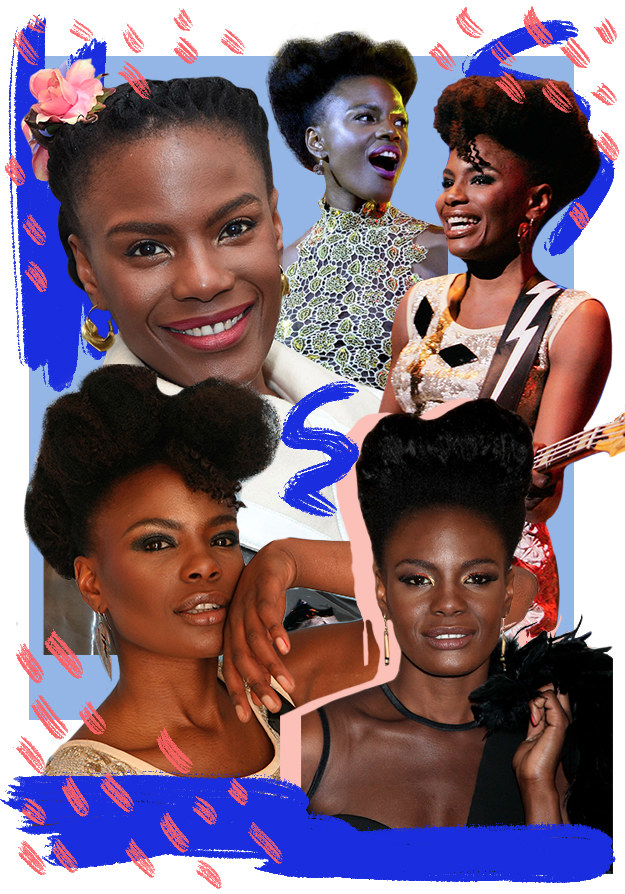 15.
What does one say about Chimamanda Ngozi Adichie, a brilliant wordsmith whose major wins include a MacArthur Foundation Genius Grant and a Grammy-nominated feature on Beyoncé's "Flawless"??? I'm gonna need some time, so for now let's just bask in the beauty of her perfect faux-hawk and juicy Afro.