Top 8 Hacks to Smell Fresh Without Showering
Are you looking for ways to smell nice throughout the day without a taking a shower? Check out these easy ways to smell good all day without a ton of efforts.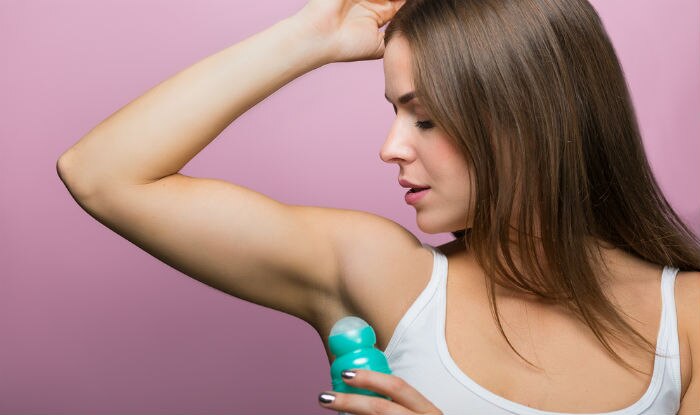 Have you ever faced a hygiene emergency? Well, some of you may have faced days when you have got somewhere to be but don't have much time to take a shower. No one wants to go in public with body odor, greasy hair and smelly feet. But with some pretty simple hacks, you can smell fresh even without taking a shower. So even if you are in a massive rush and get only few minutes to get ready, these hacks will come handy to look presentable and smell fresh even without showering. (ALSO READ Tips to do your makeup right when you're running late).
Apply deodorant before going to bed
Though we usually apply deodorant post taking a shower, it is best if you apply it at night before going to bed. This works well because, there is minimal moisture because sweating as a result of physical activity is minimal, so the deodorant or antiperspirant will work best when applied at night before heading to bed and then touch it up before leaving your home in the morning.
Use dry shampoo
If you have greasy hair and do not have enough time to wash them, always use some dry shampoo. Spray it on your scalp and brush it well so that the dry shampoo absorbs all the excess oil and make your hair look fresh. If you do not have access to dry shampoo, you can simply rub some baking soda in your scalp before going to bed, you will wake up with fresh and non-greasy hair. (ALSO READ How to use dry shampoo: 5 steps to apply dry shampoo and flaunt squeaky clean hair).
Scrub your feet with soap
Even if you don't have enough time to shower, you have to keep your feet clean. Use soap and water to wash your feet, because your feet attracts a lot of bacteria throughout the day. Carefully clean and dry them, especially in between the toes to avoid bacteria buildup. (ALSO READ 10 petroleum jelly beauty hacks that will change your life!).
Spritz on some hair mist or perfume
If you do not have greasy hair, yet you want your hair to smell fresh like you have stepped out of the shower, you can use some hair mist or hair perfume. Spritz on the product on your tresses and they will smell divine without making them dry or greasy.
Sprinkle some baby powder in your shoes
Since your feet is where bacteria and odor accumulates the most, you need to keep this area clean and dry. So sprinkle some baby powder on your feet and also inside your shoes to keep them dry and combat smelly feet. The powder will neutralize the odor. (ALSO READ How to freshen smelly shoes? 8 ways to keep your favorite pair of shoes from stinking).
Apply perfume the right way
You can make your perfume last longer by applying it on your pulse points. Apply it on your wrist, inside of the elbow, neck, behind your ear and behind your knee. Also, dabbing some petroleum jelly before applying the perfume will seal the fragrance and make it last longer. (ALSO READ Top 8 ways to make your perfume last longer).
Wear lightweight and breathable clothes
When you are heading out without showering, you should always skip the skinny jeans. Instead opt for lightweight and breathable clothes so that you avoid smelling unpleasant. You should skip anything tight because warm and sweaty areas of the body tend to smell faster. So opt for a light fabric and wear outfits such as a breezy skirt, palazzo or a cotton or linen dress.
Photographs: Shutterstock