How Many Of These Skin Care Myths Did You Think Were True?
So many different skin care myths exist. Don't let them keep you from soft, radiant skin.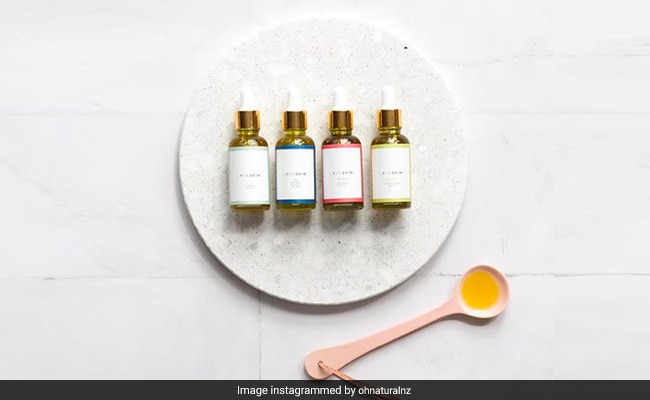 With the amount of beauty hacks and skin care tips available on the internet, it's easy to get confused and sometimes, even fooled into thinking a certain remedy or tip is true when it really isn't. Wondering how many times this has happened to you? Now it's time to find out as we bust these 5 common skin care myths that are most definitely not true.
1. 'The harder you scrub, the better it cleans.'
We've all heard this one before. In the case of face scrubs and exfoliators, please don't believe that scrubbing your skin harder will make it any cleaner. In fact, being too rough on your skin can only damage it further and leave it red and raw. Instead, use a light hand and gentle circular motions while exfoliating for the best scrubbing of your life.
2. 'Oily skin doesn't need moisturiser.'
If you find your skin oily, that's a sign it's crying out for moisture. When your skin isn't moisturised, it produces sebum to compensate. So the more you avoid moisturising it, the oilier it gets. So oily-skinned girls, choose a suitable oil-free moisturiser that doesn't clog the pores and you're good to go.
3. 'Expensive products are always better.'
While expensive products promise to use more progressive techniques and exotic ingredients, it doesn't mean they will work any better than a face wash you pick up from the chemist. So don't go by brand names and price tags. Find what works for your skin type and concern, that's what is best for you.
4. 'If it's burning, it's working.'
We've heard this before, especially when trying out a new pimple zapping product. While a bit of tingling is normal when using skin care products with certain ingredients, more intense sensations are not. If you find your skin stinging or burning, splash off the product with cold water right away.
5. 'Makeup isn't good for the skin.'
Makeup always seems to get a bad rap even though it's barely ever its fault. While makeup plainly won't cause problems, using makeup improperly can be troublesome. So not removing makeup at night, not using the right formula for your skin and using dirty makeup tools can be bad for your skin, not the makeup itself.