How To Make Your Lips Look Bigger — Naturally
In the video above, Beauty Smartie Maria Gomez walks you through four super easy ways to instantly make your lips look bigger. Whether you're inspired by Kylie Jenner's pout or just want to add a little volume to your lips, these DIY hacks will do the trick! And if you want to learn even more, check out the super helpful tips, below.
1. Brush off flakes. Because flaky lips reflect less light, a dry pucker could be making your lips look smaller. To get rid of flakes, brush them lightly with a toothbrush. This also boosts circulation, giving you a rosy tint sans makeup.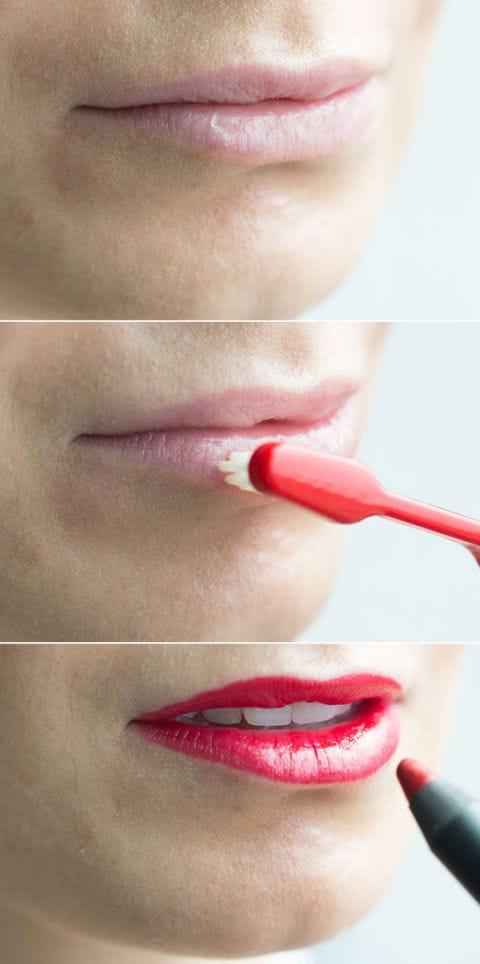 2. Enhance your lips with a plumping balm. The Dr. Dennis Gross Hyaluronic Marine Collagen Lip Cushion is an anti-aging lip treatment that delivers definition to the lip line and boosts hydration to enhance volume. I've tried it and it legit works. I've noticed a fuller lip look — no needles necessary!
3. Use concealer to fake a larger canvas. Patconcealer onto your lips, spreading it a little over your lip line. This will make your lipstick go on closer to the color in the tube, and make your lips look larger.

4. Dab lip gloss in the middle of your lips. Using clear lip gloss or a shade close to your lipstick color, apply a dab of gloss onto the middle of both of your lips. The shimmery product picks up light, making your pout look fuller.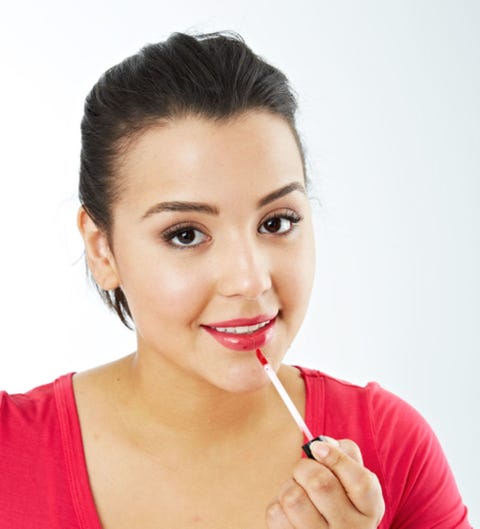 5. Overdraw your lip line. Whether you believe Kylie Jenner's mega lips are from makeup or special ~enhancements~, there's no doubt that she uses lip liner to make them appear bigger. To try it yourself, use a lip liner that matches your lipstick, and trace just slightly outside your natural lip line. Fill your lips in with lipstick, or just use the liner for your whole pout. Use concealer to hide your lip line for an even bolder look.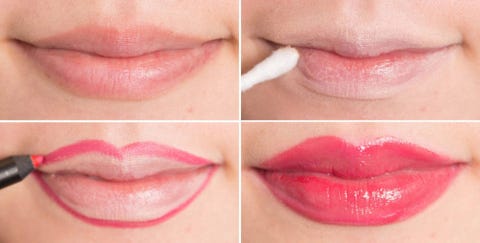 6. Avoid dark lipstick. Rocking a nude or pale pink pout isn't just trendy — it'll make your lips look naturally larger. Dark colors flatten the appearance of your mouth.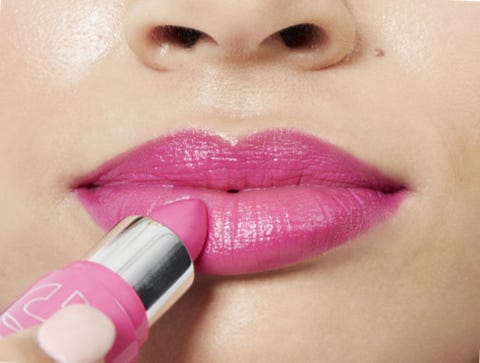 7. Use two different nude lip colors. Apply one shade all over your mouth, and the lighter color (or even a white lip crayon) in the middle of your lips. If you have a full top lip but a smaller bottom lip (or vise versa), only apply the lighter shade to the opposite lip. It will even your lips out, and make them both look fuller.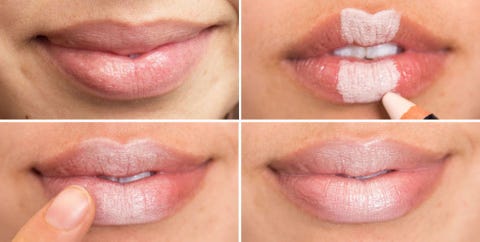 8. After applying lipstick, line the outside of your lips with concealer. Use a skinny brush and some cover-up to line the outside of your lips. You won't believe how much your lipstick will pop.
9. Color and plump your lips at the same time. That's right: The proper product can go a long way with creating the look of fuller lips that are soft AF. Try a balm that color, conditions, and gently plumps like Buxom's PowerPlump Lip Balm. Get it for $17 here.