Attention: This Makeup Brush Cleaning Hack Will Change Your Life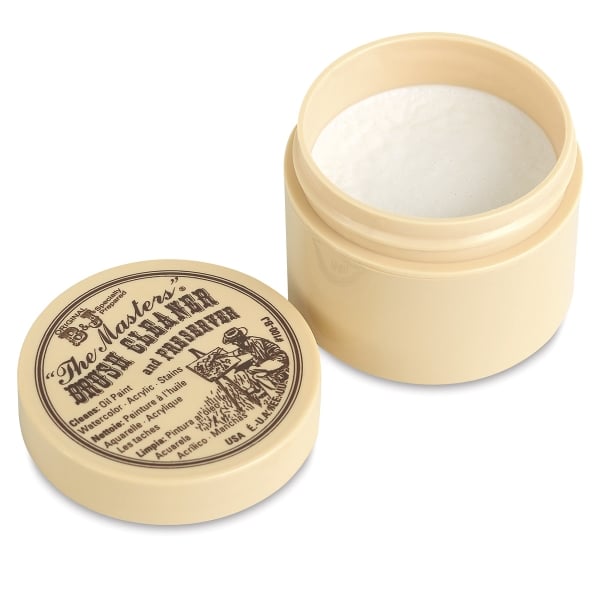 Every now and then there comes a beauty hack that stops you in your tracks and makes you think, "Wow that's incredible!" and "Who in the world thought to even use it that way?" That's what I thought when I heard about using an art supply store staple to clean makeup brushes.
I was introduced to this non-beauty beauty tool, the Masters Brush Cleaner and Preserver, by celebrity makeup artist Fiona Stiles, who features the product on her online store, Reed Clarke. Her store is a curated collection of her most beloved beauty finds, which she's picked during her travels around the world. According to her site, she says this is the only brush cleaner she's used since discovering it. "It gets every shade and hue out of every brush I own," she writes.
The Masters Brush Cleaner, which was created in 1979, is actually formulated to dissolve wet or dry paints — like acrylic, oil, metallic, and watercolour — from paintbrushes, and return them to their original shape and luster. According to one Amazon reviewer, "I trust all of my brushes to this brush cleaner, as does every other painter that I know. Art supplies are expensive, and preserving them properly protects and extends that investment. This cleaner has pulled some of my formerly 'ruined' brushes back from the edge." So, if you apply that same principle to makeup brushes, it makes complete sense it should translate from the art easel to your bathroom vanity.
The cleaner inside the jar is actually a solid compound, which has a faint lemon scent. It reminds me of raw coconut oil — when you push your fingers down inside it, the product melts and mushes a little bit. That firmness is what makes the cleaner so easy to use.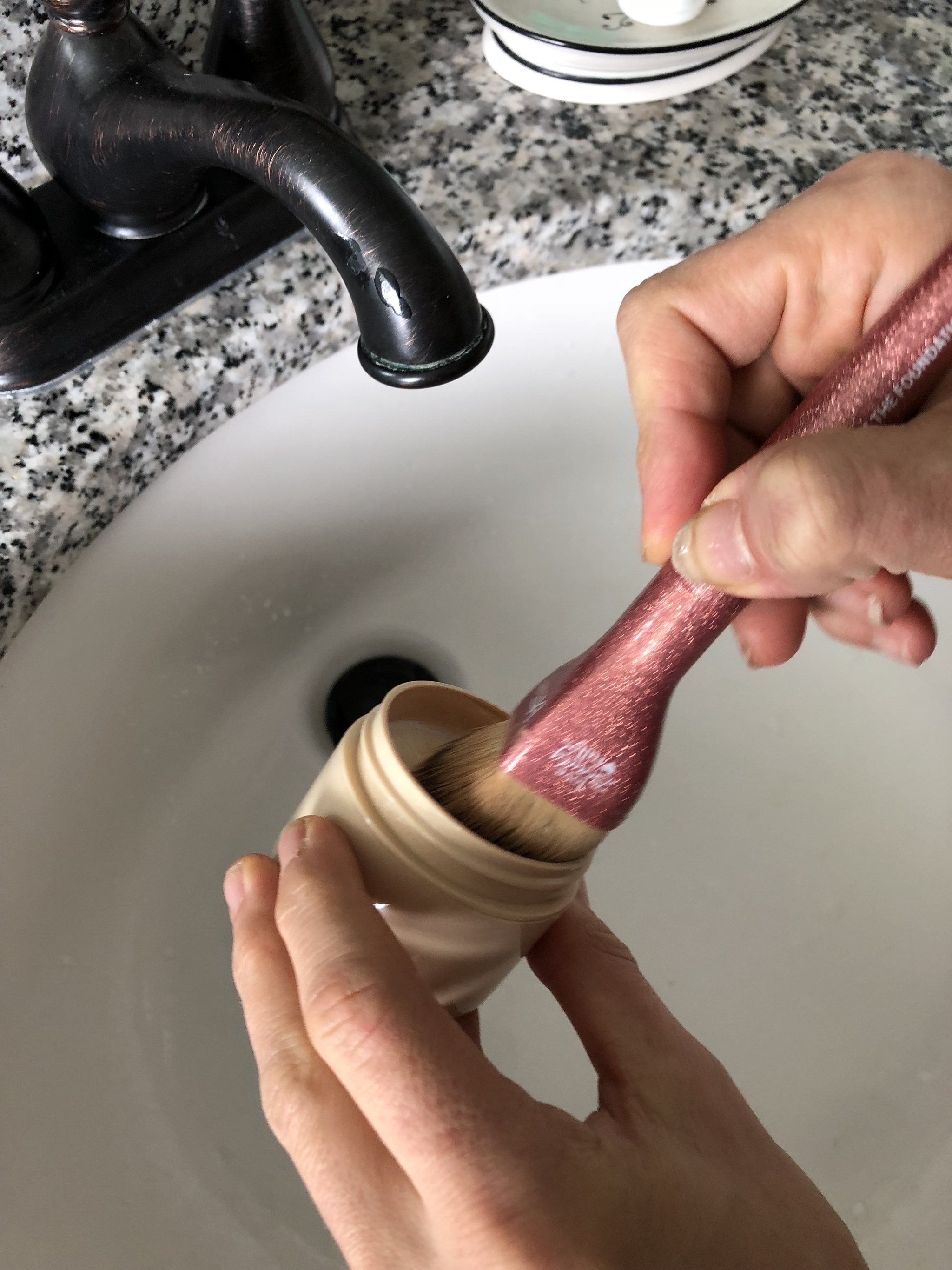 Here are the steps to cleaning your makeup brushes using the Masters Brush Cleaner:
Wet the brush hairs so they are just damp enough to be able to loosen the grit off of them.
Swirl the brush directly into the compound and work into a lather.
Using the palm of your hand or a silicone makeup cleaning mat/mit, massage the brush hairs to work the makeup out fully.
Rinse the brush under cold water, reshape the hairs, and lay it flat to dry on a towel.
Dump out any excess liquid that's pooled inside the jar. And don't worry about accidentally dumping out the compound itself because it will remain in solid form, looking as clean as when you first opened the jar!
Repeat all steps above as many times as needed for heavily soiled brushes (though I've found even my most-used foundation brush looked sparkling after only two cycles).
In total, this process takes me maybe two minutes max per brush. Typically, I look at cleaning my brushes as a dreaded chore, which means I usually put it off for way longer than I should (because who wants to spend time cleaning?). With this new method, however, I can clean any of my brushes as soon as I need to, and I've even had success cleaning my Beautyblender and other makeup sponges this way. Knowing how gentle the formula is, I'm confident using it on even my fanciest (read: expensive) brush, an Artis Oval 7. Oh, and the other good news: there's no scent left behind when the brush is fully dry. It will feel soft and restored.
The Master's Cleaner is available in four sizes: .25 oz, 1 oz, 2.5 oz, and 24 oz. I purchased the 1 oz size and thought it had just the right mouth opening for a majority of my brushes (for the fluffier ones, I simply pinched the hairs together and then dipped them inside the jar). It's tiny and lightweight enough that you can even consider throwing it in your travel makeup bag. Now if only I could figure out a way to make my entire brush collection portable, too!