Get Hired on the Spot With These Interview-Appropriate Beauty Tips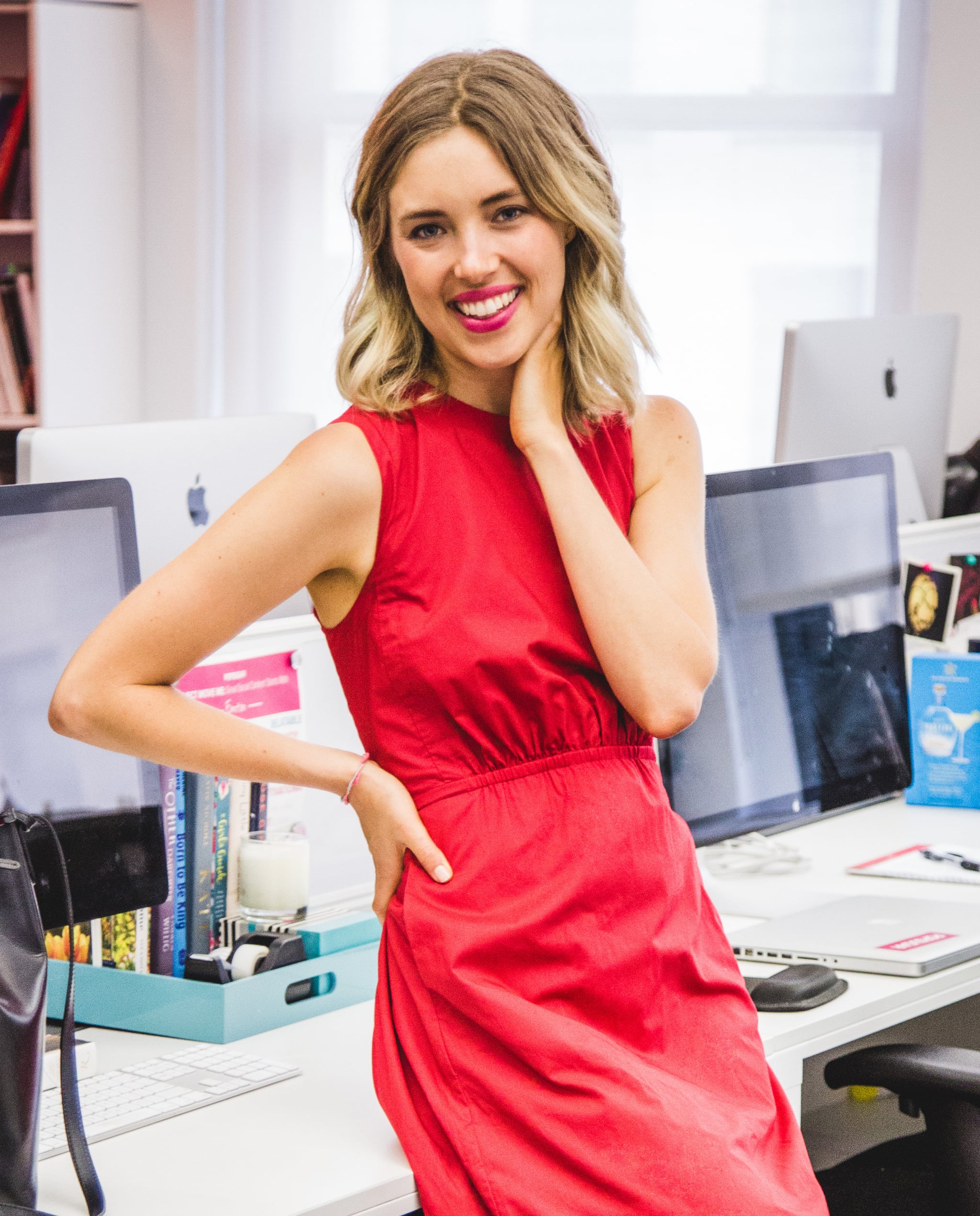 If you're pounding the pavement in search of a new job, it's only a matter of time before you're called in for an interview. And while you may not even realise it, your beauty look has a lot to do with whether or not you land your dream position. It's all about first impressions!
In an interview, you should convey your competence, neatness, and attention to detail — which all can be communicated through your appearance. More importantly, when you feel confident about your looks, you'll be able to focus on (and triumph at!) presenting your qualifications. Here are some beauty tips that will help you nail the job.
Hair: Keep It Simple
Wash and dry your hair the night before the interview, so you don't run the risk of being late due to styling issues the day of. And this is NOT the moment to rely on dry shampoo.
If your hair is long, consider pulling it back in a ponytail. This way, you won't be tempted to twirl it around your finger out of nerves.
Even if you're not a regular user of hair spray, use a light spritz to keep flyaways at bay.
Don't wear a hat as part of your ensemble. You don't want to run the risk of hat head.
Skip the flashy hair accessories.
Keep your hair out of your face at all costs. Long bangs falling into your eyes are sexy for a date, but they won'

t project

a professional image. If you need to get them out of your face, using a simple barrette or bobby pin is a fine solution.
Makeup: Less Is More
Give yourself extra time. If you take five minutes to get ready in the morning, allow yourself at least 15.
If you don't need much coverage, use a tinted moisturiser or BB cream to even out your skin tone, but be sure to cover any blemishes or redness with concealer.
The night before your interview, exfoliate chapped lips by exfoliating them with a warm, wet washcloth or a DIY sugar scrub. Follow with a generous coating of lip balm. Before the interview, use a sheer lipstick to give lips a hint of colour. Nars Dolce Vita flatters a range of skin tones.
Wear lipstick, not lip gloss. Gloss is too shiny and youthful for a professional setting.
Use eye shadows in neutral and natural shades. A little bit of shimmer is fine, but stay away from adding a lot of shine (especially glitter!) to your eyelids.
Mascara and a bit of eyeliner are really all you need. If you're going for liquid liner, be sure that you've mastered this skill and you restrict yourself to a light application.
Well-groomed brows show that you pay attention to details. Tweeze any stray hairs and use brow gel (or hair spray!) to keep your arches in place.
Applying a little bit of blush makes everyone look healthier. Use this rather than bronzer for a natural-looking, healthy glow.
While contouring and highlighting are great for a night out, you should skip this step for an interview.
Fragrance: One Easy-to-Remember Guideline
Don't wear any. You don't want your interviewer put off by a scent he or she doesn't find appealing — or worse, is allergic to!
Nails: A Few Tips
Unless you have naturally clean, even, hangnail-free nails, get a manicure.
It doesn't matter whether your nails are long or short, but they should be neatly filed.
A neutral nail is foolproof, so look for barely there beige and pink polishes.
Skip the

french manicure

; some people think they're classy, but others think they're corny, so just go with a single colour.
Finally, smile. All of the primping and grooming doesn't mean a thing if you aren't excited to be there. Good luck!