How to DIY These Ridiculously Easy Bracelet Nails
Just two polishes and a toothpick.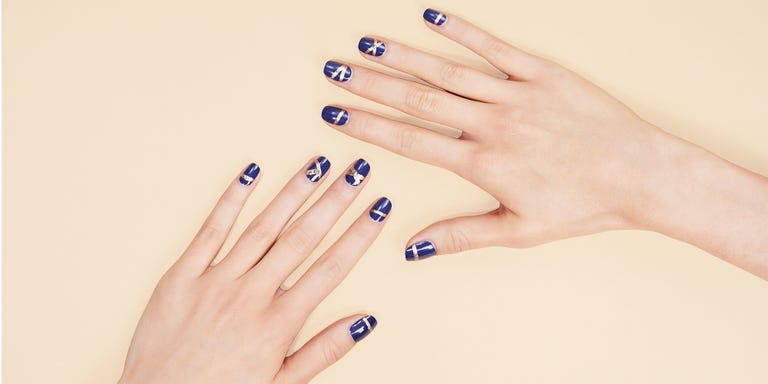 Nail art in 2011? Cool AF. Nail art in 2017? Not so much. At least, not the nail art of yesteryear, with intricate little butterflies and flowers and phrases painted across your nail beds. But we're not saying nail art is dead—no, quite the contrary; it's very much alive and well, but it's now taken on a definitively cooler, more minimalist vibe, with simple lines, geographic cut outs, and negative space, all of which pretty much beg to be Instagrammed.
And to show us how to cash in on the trend before it morphs into something else, we got manicurist Madeline Poole, Sally Hansen's global color ambassador and the ultimate nail guru (just check out her Instagram) to break down her newest nail art look, bracelet nails (because, hey, they look like bracelets), so even nail polish newbs can recreate the look on themselves at home. Check out the steps, below, and get painting.
1.
Set Your Base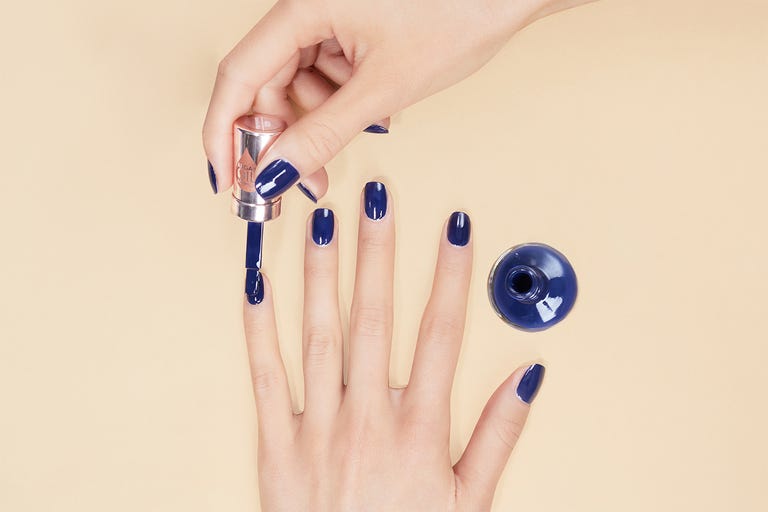 After applying your base coat (like OPI Natural Nail Base Coat), paint two coats of a rich, inky blue (Poole used Sally Hansen Color Therapy in Good as Blue) over clean, filed nails, letting each layer dry for at least five minutes in between.
2.
Grab Your Tools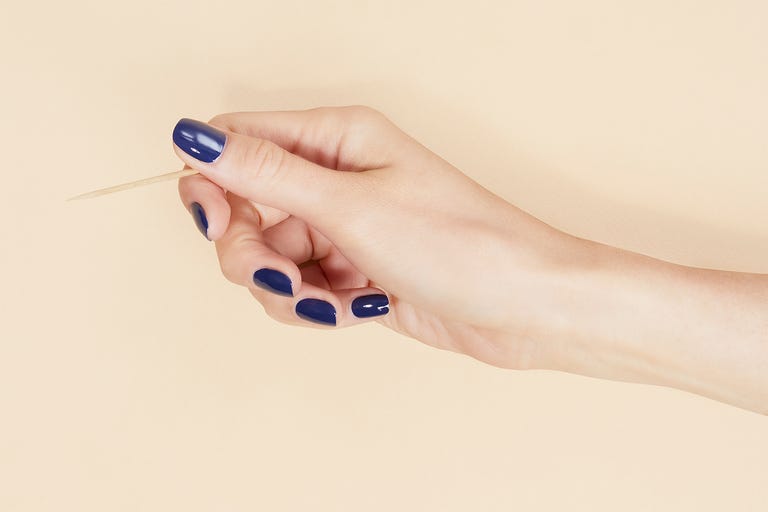 Thankfully, those tools are super low-key and inexpensive, because all you'll need are a few toothpicks.
3.
Get Dipping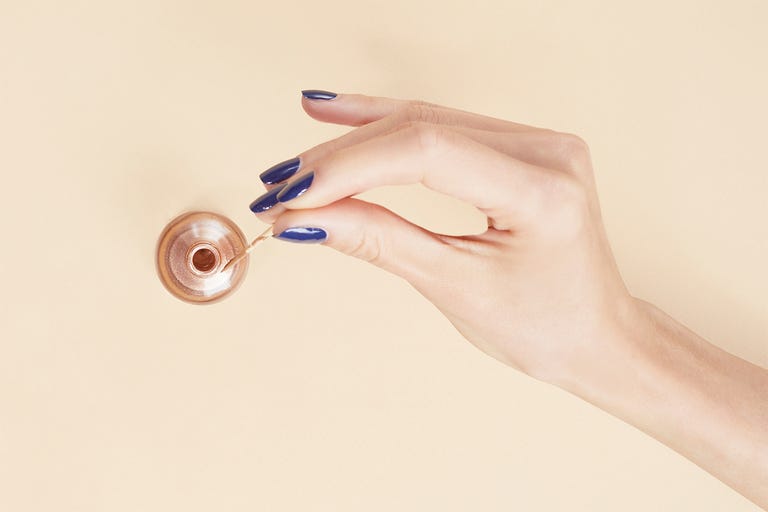 After your nails are totally dry—like, totally dry—grab your toothpick and dip it into a shimmery (yet opaque) shade, like Sally Hansen Color Therapy in Glow With the Flow, which Poole used here.
4.
Line It Out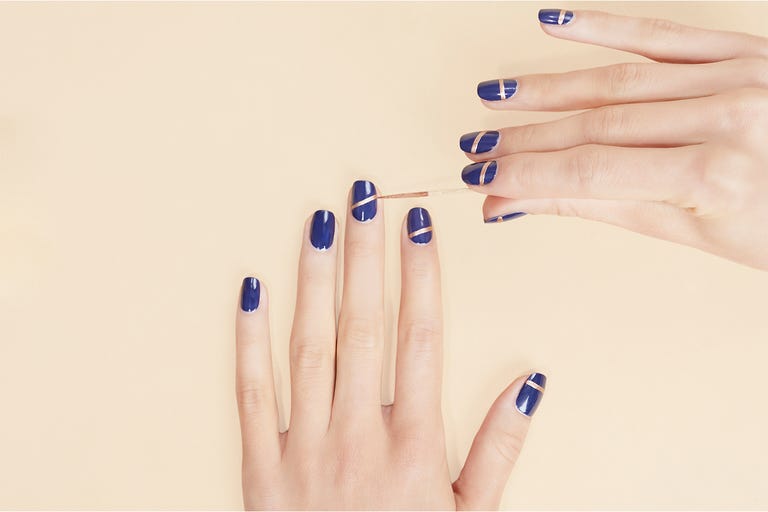 With the side of your toothpick, draw a straight line diagonally across your nail, making sure not to press too hard on your polish. Repeat on every nail, alternating the spacing and angle of each line.
5.
Bling It Out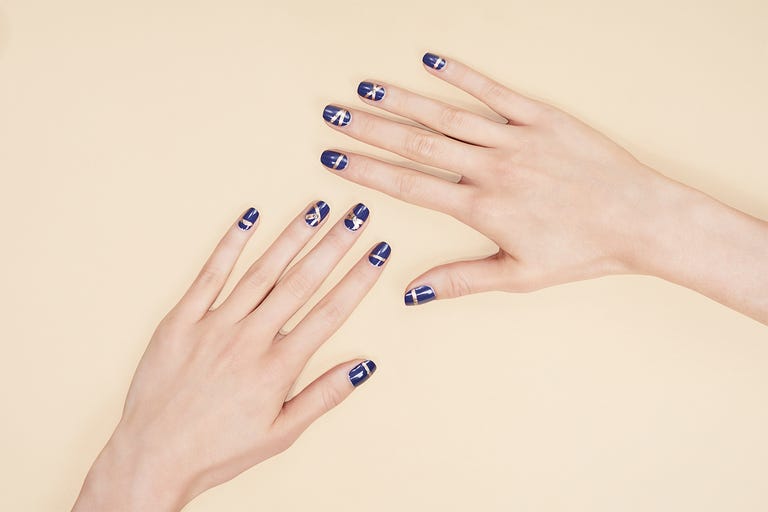 To give your nail bracelets a little oomph, add a few dots of glitter with a glitter polish, or stick a little rhinestone or crystal across each line. Coat the whole thing with a top coat, like the cult-favorite Seche Vite Top Coat, and take a bunch of hand selfies.