All hail the supermodel
The original supermodels have returned to the catwalk and the fashion world has not been able to talk about anything since.
Former French first lady Carla Bruni, Claudia Schiffer, Naomi Campbell, Cindy Crawford and Helen Christenson were the surprise centrepiece of the Versace runway show staged to mark the 20th anniversary of Gianni Versace's death and when they took to the runway arm in arm, the room erupted.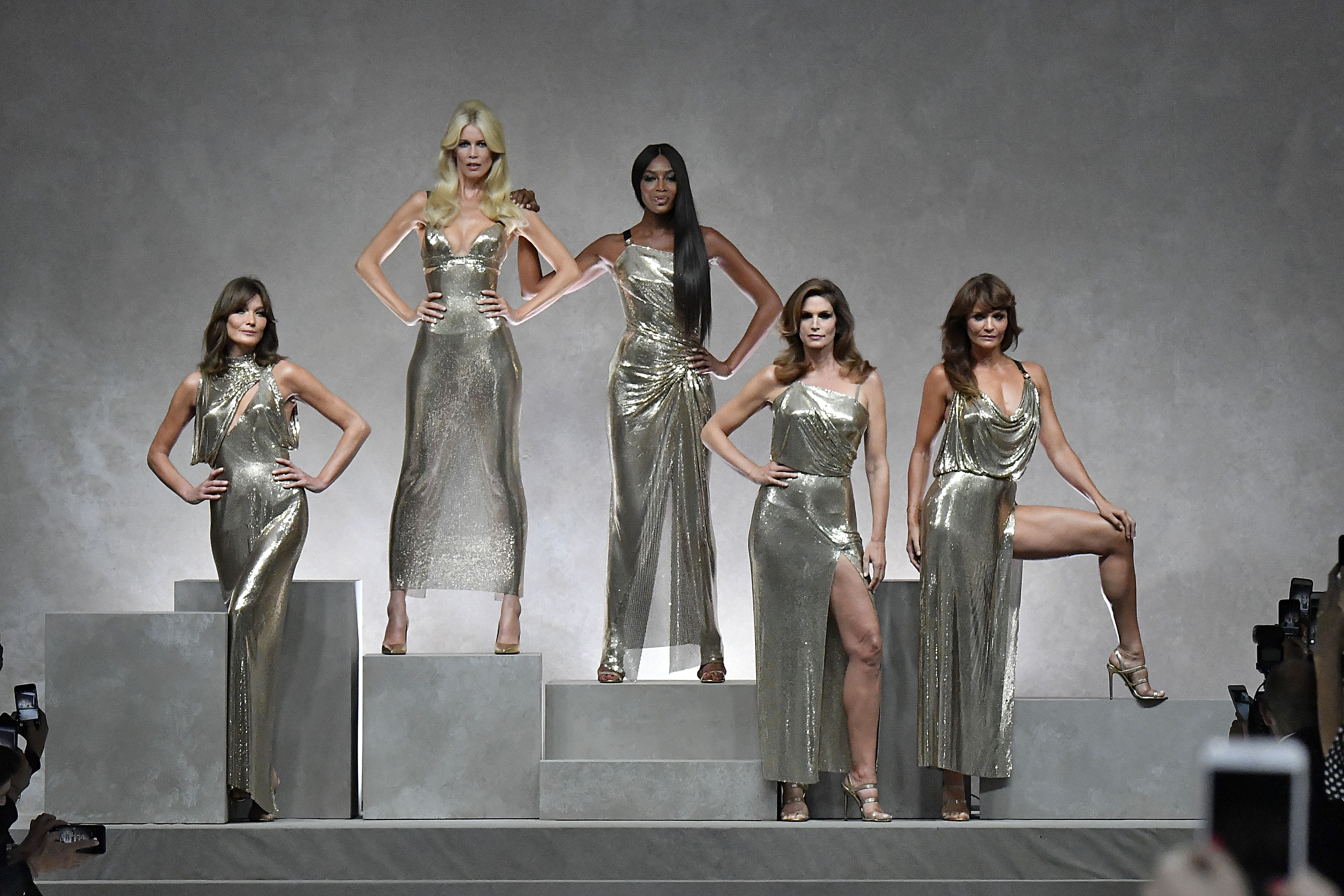 Carla Bruni, Claudia Schiffer, Naomi Campbell, Helena Christensen and Cindy Crawford take to the runway at Versace Spring/Summer '18. Image: Getty
There were cheers, stomping of feet and wolf whistles as the five women plus designer Donatella Versace, swept down the runway, those famous hips swinging to the soundtrack of George Michael's Freedom.
The scene was a nod to Donatella's beloved brother Gianni, who in 1991 had four supermodels walk arm in arm on the runway as George Michael watched on from the front row.
At a press conference before the show Donatella said that the catwalk rehearsal with the women  – whom she referred to as 'icons', rather than supermodels – had been the most emotional moment of the pre-show preparations.
"But today I am not sad," she told fashion reporters who had gathered from all over the world.
"I am happy that after 20 years I can finally do this with a smile on my face," she said.
She went on to reveal that while the women are now considerably more grown up, they still behave like young models when together.
"They have a green room each, but they are running in and out of each other's rooms all day," said Donatella.
"And because they walk the runway together they are arguing about who gets to go in the middle, just like the old days."
The women hit the runway in the gold mesh dresses that Gianni was so famed for. Draped to perfection, even today all five were nothing less than incredible and when they gathered it was a moment that will stay with us forever.
The rest of the show will also be with us for some time to come.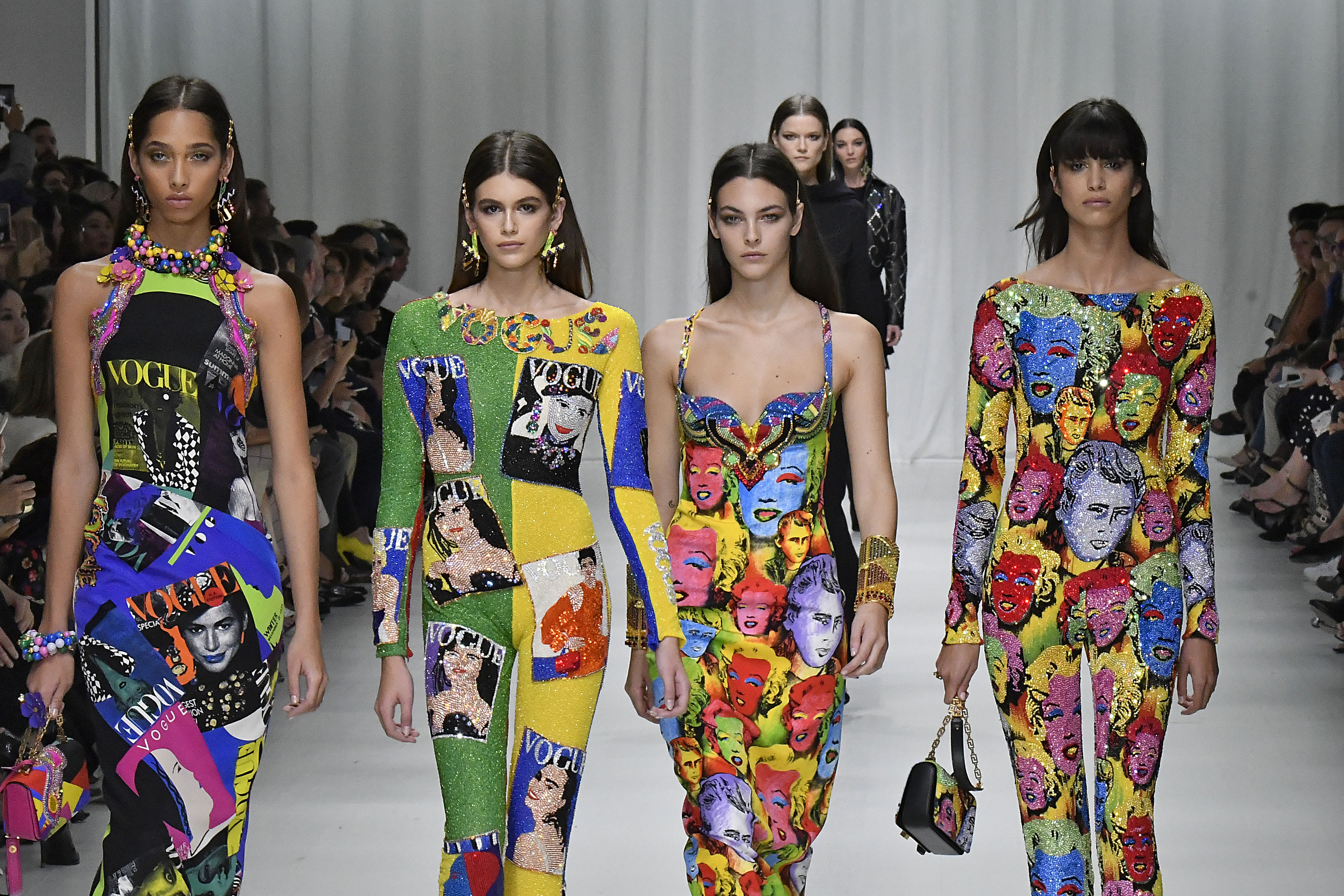 Versace Spring/Summer '18. Image: Getty
Donatella used prints from her brother's collections between 1991 and 1995 for the basis of the show.
She told The Guardian that the prints were her inspiration but the silhouettes of the pieces were completely new.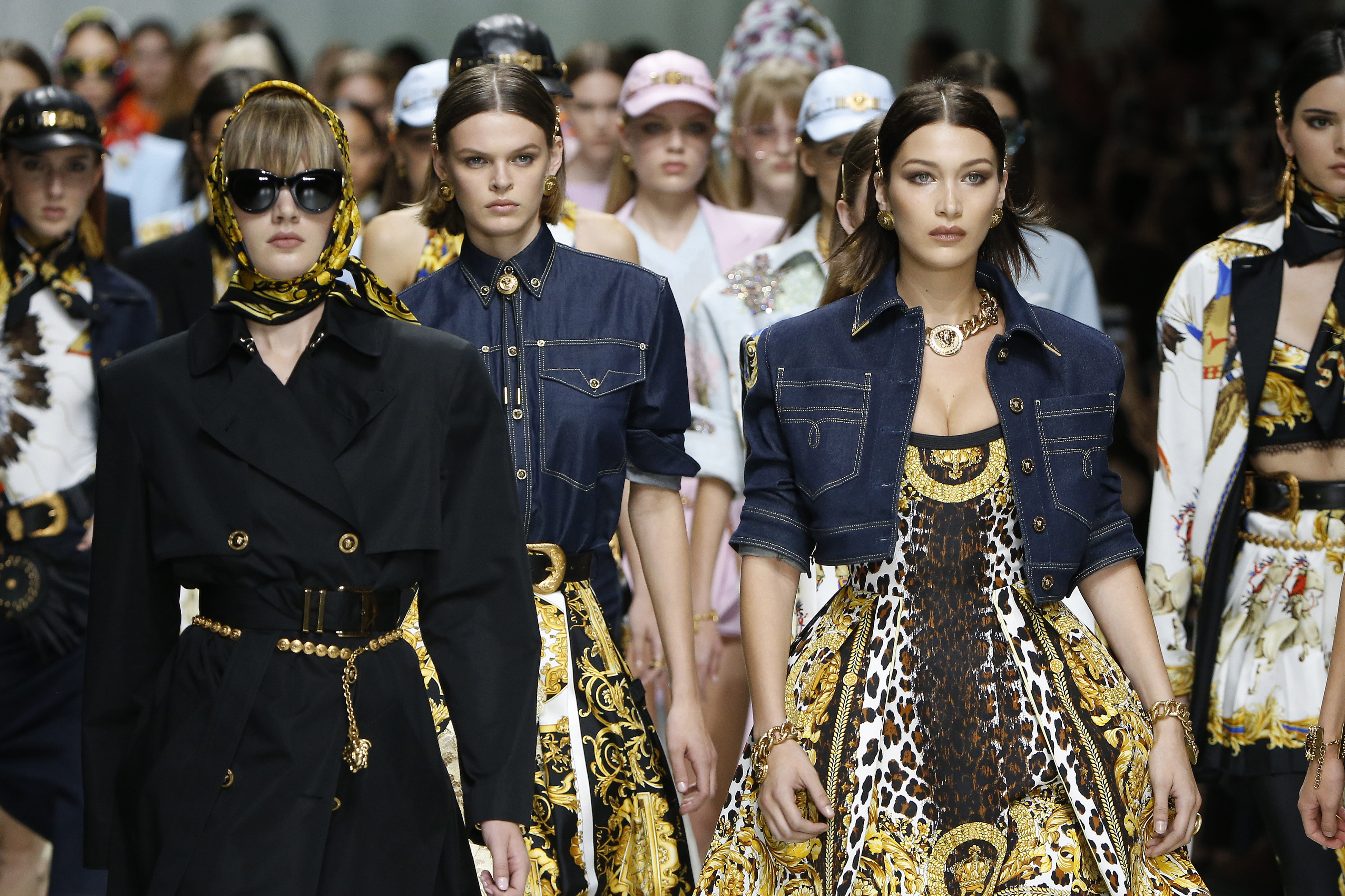 Versace Spring/Summer '18. Image: Getty